Do me a favor. Google "tshirt printing."
Ok, now Google "print baju."
Compare the top results. Not surprisingly, the top results for both keywords are different.
Interesting isn't it?
Google is already really advanced. With AI models like Google BERT, it now understands the intent of searching just by looking at words people type into the search engine.
Yes, Google knows all the weird, sick stuff you search for. 😀
Still, "tshirt printing" and "print baju" shows different results, even though they essentially mean the same thing.
Ok, so you argue 'baju' (in Malay) is not t-shirt. It means shirt. Fair point.
Try this then. Google "print tshirt cepat."
Then Google "print tshirt fast"
Different results? Gotcha.
Do the Malay community search in Malay?
Of course, they do!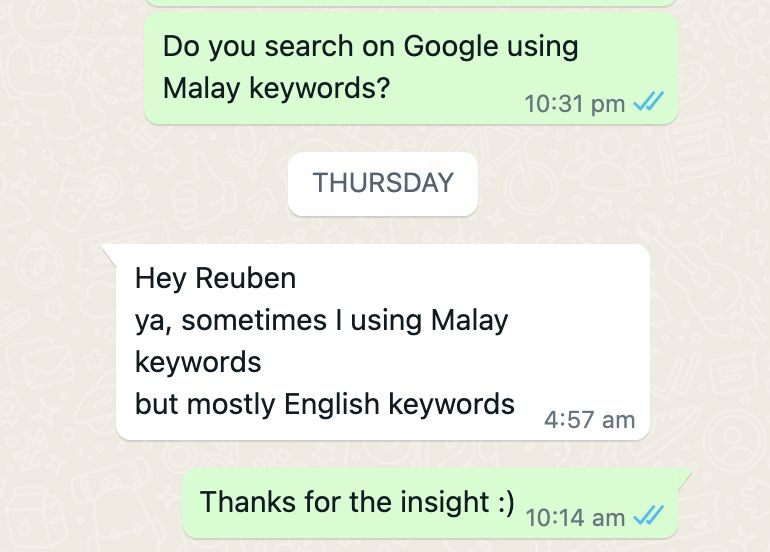 People search using the language they are comfortable in.
Let's look at some keyword data. I dug around Google Keyword Planner and here's what I found.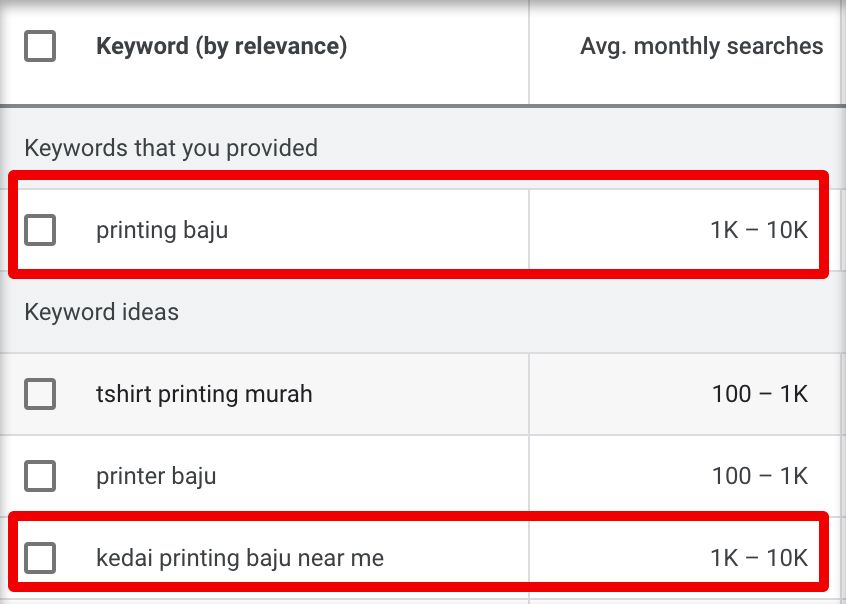 1,000 - 10,000 searches a month for a keyword like printing baju. Not bad.
As you dig further, you learn that people actually mix languages in their searches, AKA 'Bahasa Rojak.'
Is there an addressable Malay market?
So, there are searches in Bahasa Rojak. But how big is the market, exactly?
It is huge. Especially in finance, relationship, and lifestyle niche. – Le Cheng, Marketing Signal Lab
Looking beyond keyword search volume, take a look at the size of the Malay community in Malaysia.
Data from DOSM shows that Malaysian Malays (Bumiputera) form 69.8% of Malaysian demographics. That's 22.8 million people.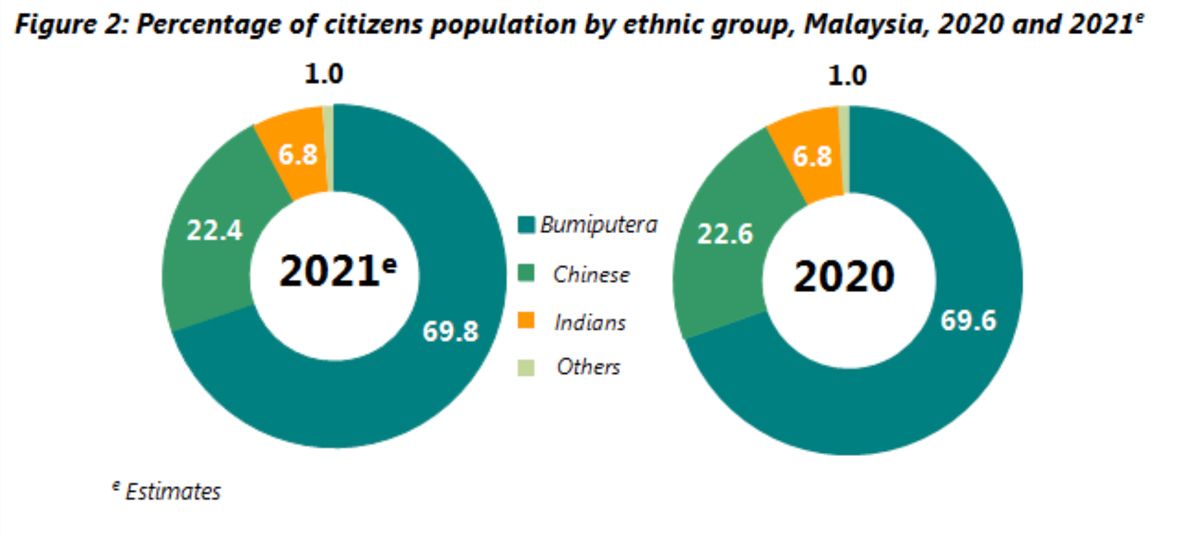 In 2019, Bumiputera households made up 53.5% of the 1.72 million households in Malaysia that had more than RM10,000 in monthly gross income.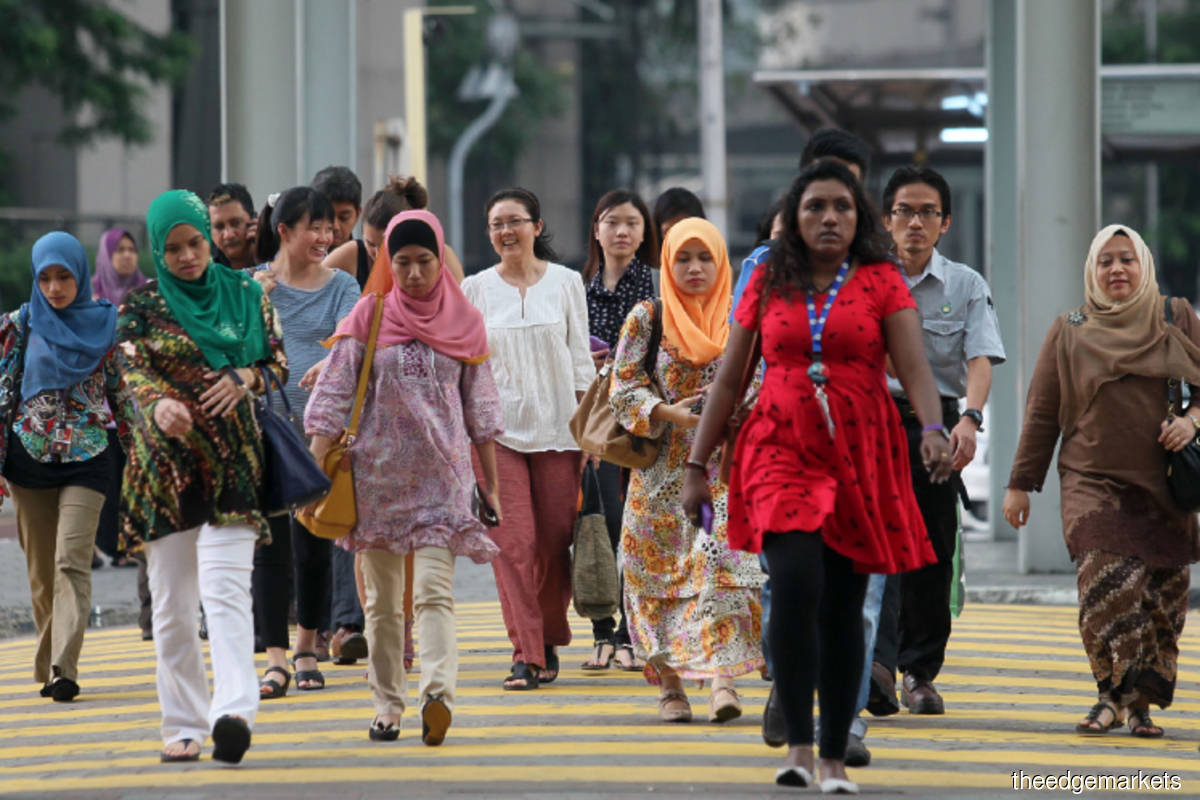 So yes – if any of these people use the internet and search for stuff online, there are opportunities for businesses to serve them.
Show me the opportunity.
So where's the gold rush?
It depends which side of the equation you're on. Here are a few opportunities out in the open:
SEO Agency
Most SEO agencies and specialists in Malaysia focus on the English market. They build English-based websites and write English content.
Maybe it's because they follow and emulate the work of SEO thought-leaders who are usually from the US. No surprise that their work reflects those from the US. And... yup, it's in English.
Google for "SEO agencies" or "pakar SEO" and you'll see SEO agencies positioned themselves for the English-speaking market. Only a handful of SEO agencies have caught the opportunity and positioned their services for the Malay market.
The opportunity: Set up an SEO agency focusing on serving the Malay market.
Web Developers
Many Malay websites are not as sophisticated as their English counterparts. Maybe the focus has always been on English-based sites or maybe no one has really stepped in to serve the market.
Put simply, there is an underserved market for Malay websites.
Culture also plays an important role in consumer behavior. It's easy to observe this. Browse some Chinese, Malay, and English websites. You immediately see the stark difference in site structure, look and feel.
The opportunity: Niche down web development services for the Malay market.
Businesses
You are probably missing out on a huge chunk of potential customers who search in Malay.
Identify the top searched Malay keywords and optimize your site with them. The true opportunity here is that they are easier to rank, compared to English keywords with tons of competition.
For example – Entrusol, a local brand selling healthy snacks reaches its customers through social media, paid advertisements, and platform channels like Shopee and Lazada.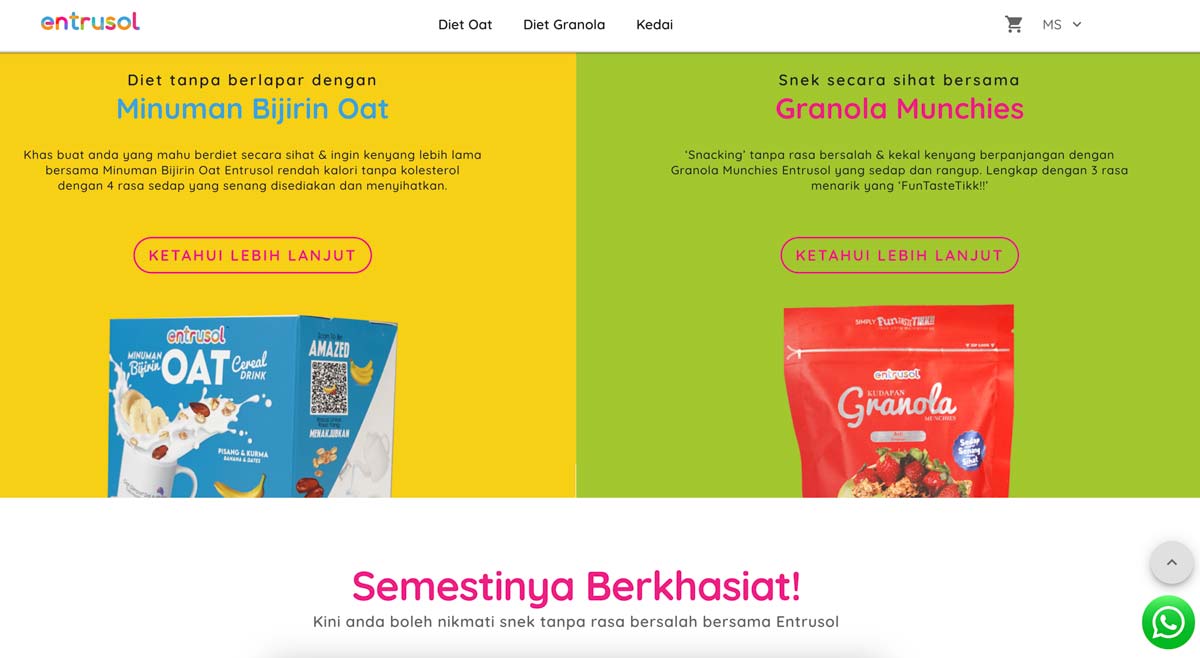 Would ranking their website for Malay keywords open a new stream of customers for them?

Most of the SEO done are basic level and it is easy to out-rank them. - Alvin Koay, Growth.Pro
The opportunity: Consider optimizing certain parts of your website (or build a whole new category) for the Malay market.
Copywriters & content creators.
Malay copy is different.
The lingo, word choice, and vocabulary are different. You can't just translate your words from English to Malay and hope it'll connect with the audience.
The space to create content in Malay is huge. That is, Malay audiences connect better with content and creators who write or speak their mother tongue.
An increase in businesses aiming for the Malay market means a rise of need for Malay content creators.
The opportunity: Specialize in writing and creating Malay content.
The drawback.
While there is a search market for Malay keywords, you have to understand the market.
You are dealing with an audience with a different purchasing behavior and lower spending power.
"Basically our clients (as in Malay markets) are usually SMEs, such as bakery, florist, and homebased business. They are more likely onto keywords such as entrepreneur, homebase, malaysiamade, support local these kind of keywords." - Calyn, OpenCircle
Many businesses targeting the Malay searches are business to consumers (B2C) type businesses.  
"The Malay search market tend to have smaller purchasing power, so order value is not high compared to the English market." - Calyn, OpenCircle
Final thoughts.
What about Chinese and Tamil searches?
Here's the interesting thing.
Some people mainly converse in Chinese or Tamil most of the time but suddenly switch to English when texting or typing into a search bar!
That's why the English medium still carries the biggest search share locally in Malaysia.
But opportunity usually lies in areas where no one is paying attention to. And optimizing for Malay SEO is one of them.
Get smart. Real smart.
Join the Daily CMO newsletter. Sent once a week.
We don't write silly listicles like "10 traits of marketers you must know".
Subscribe for free