I'm a big fan of marketing automation.
Software is supposed to make life easier. If you're using software that requires a Ph.D. to use (I'm looking at you, Notion). You might want to think again.
With marketing automation, you achieve two things.
Marketing at scale. (versus doing 1-to-1 sales.)
Reduce staff costs.
Hiring employees are costly.
Speaking from a business point of view – hiring people can be one of the most expensive costs for a business.
Some people are going to say, "But employees are assets!".
And I agree.
But only when a business is mature and ready to expand. Most businesses hire too fast and then are forced to let people go later.
Great software = LEVERAGE
It creates more freedom.
Earns you more time.
Makes you more money.
You can pause or stop anytime.
Start by automating your Whatsapp messages.
There are hundreds of ways to automate your marketing. Emails, complex funnels, advertising, etc.
But the easiest one to start with is – WhatsApp messaging.
Just how often do you use WhatsApp to text your clients? For example, maybe you:
Send a follow-up message to prospects every day.
Send reminders to participants to join your event or webinar.
Send updates to keep your clients updated.
Send offers and promotional messages.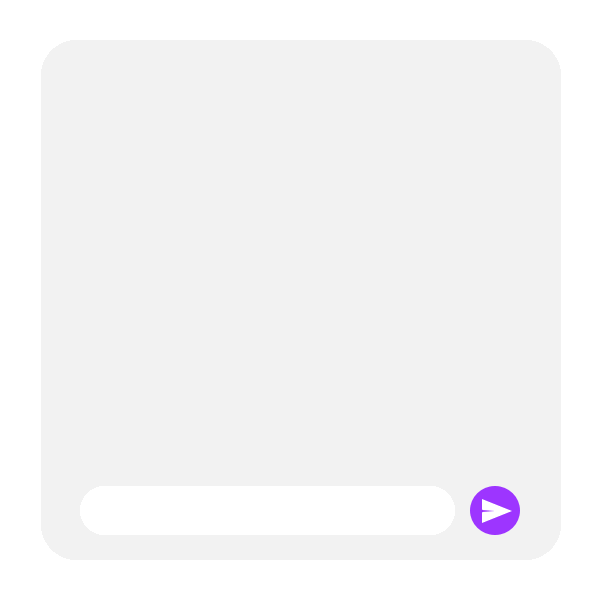 These activities take up a lot of time. I checked my WhatsApp usage and found that I spend at least an hour a day on the app.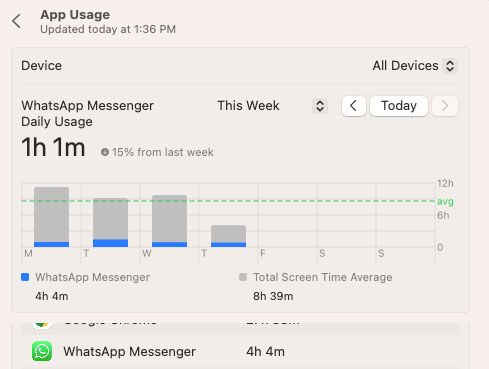 And I'm not even actively doing sales.
Check how many hours you spend on Whatsapp a day. If you averagely spend 2 hours per working day, that's 40 hours a month. (Assuming 20 working days a month.)
Let's say you're worth RM50 per hour. That's RM2,000 of your time invested into WhatsApp.
OtoWA - The fastest way to automate WhatsApp messages.
What I hate about most WhatsApp solutions is that they are super complicated.
You need to register for a WhatsApp Business Account (WABA) to receive messages through the WhatsApp Business API, integrate it with a messaging platform, pay expensive fees, etc.
No wonder why most solopreneurs and SMEs choose sticking to using WhatsApp manually on their phones.
Not you. You're a smart guy.
OtoWA solves this.
OtoWA is a simple platform to personalize, automate and send broadcast WhatsApp messages.
With the platform, you can:
Send 1000s of personalized Whatsapp messages to customers.
Schedule automatic birthday/sales/offer messages to your customers.
Send auto follow-up messages after customers complete a purchase.
With just a few clicks.
Getting started with OtoWA is super simple.
Just sign up for an account, enter the Whatsapp number you want to use – and you'll be ready to send broadcast & automated Whatsapp messages in the next 5 minutes.
Plus the platform works right out from a Google Sheet. There's no need to download anything. Just log in to your dedicated Google Sheet dashboard, add in contacts, and start sending WhatsApp messages!
Who is this for?
OtoWA is not for you if you're a huge multinational company. But for the rest of us – it's a cost-effective solution with lots of upsides. OtoWA is great for:
Solopreneurs.
Small and medium businesses.
Salespeople and marketers.
---
Discount & bonuses when you buy OtoWA PRO on Daily CMO!
We've recently partnered up with Otomate Me, the amazing company that built OtoWA – to bring you a deal to use OtoWA Pro.
You'll get a discount, extended access (2 months), and more credits in your account.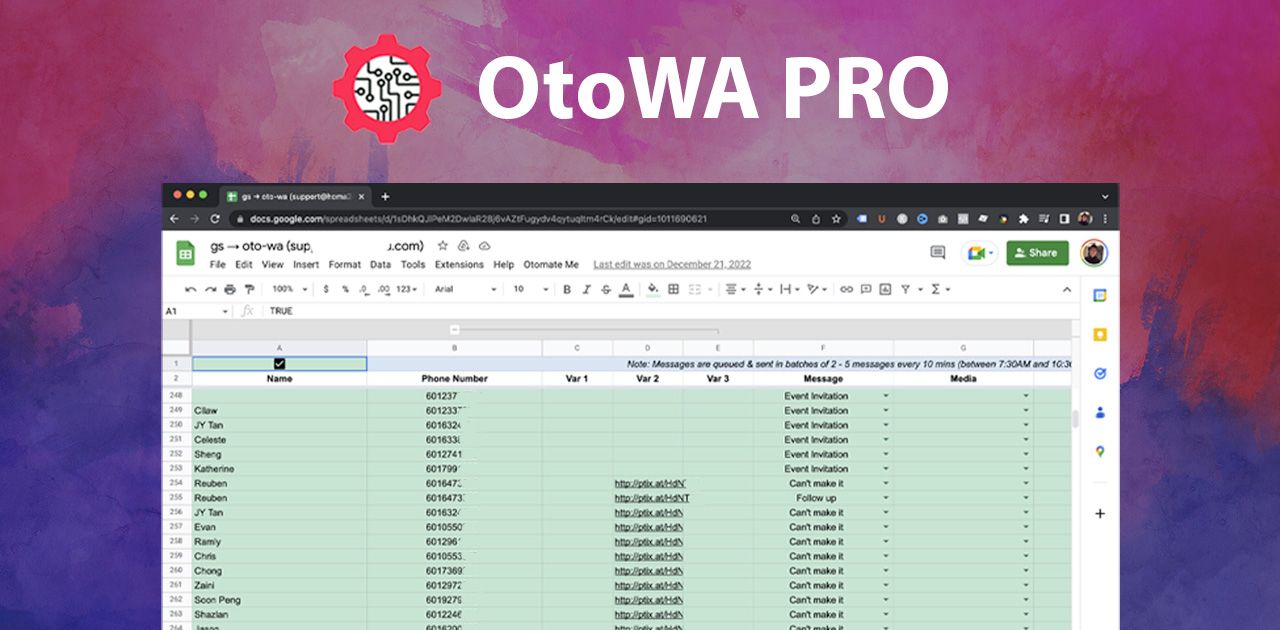 OtoWA Pro
Automate your business WhatsApp messages in just a few clicks. Create more happy customers and generate more sales.
Check out OtoWA Pro
Be quick. Because we only have 200 copies of the deal, before they are sold out.
Want more? Listen to our interview with Azlan, co-founder of Otomate Me below.