Send personalized broadcast WhatsApp messages to your customers in just a few clicks!
---
We've recently partnered up with OtoWA, to bring Daily CMO readers a discount to use OtoWA Pro. Details below.
Get OtoWA Pro
Get 2-months of usage at only RM185. Comes with 5500 messaging credits.

(Original price: RM240 per month, with 4000 credits)
Check out the deal
Product Overview
Broadcast WhatsApp messages to your contacts list.
Personalize WhatsApp messages and send them on autopilot.
Schedule WhatsApp messages to your customers.
Features
Messages sent from your phone.
Text & emoji support. 😀
Attach media & attachments to messages.
Training & support included.
Technical set-up and support.
About OtoWA
OtoWA is a WhatsApp message broadcast and automation tool for solopreneurs and small-medium businesses.
Sending WhatsApp messages to clients can be a time-consuming process. Plus, customers HATE receiving spam broadcasted messages.
In fact – spamming your contact list might get you banned!
You need a WhatsApp messaging solution that will save you time from typing and sending messages again & again.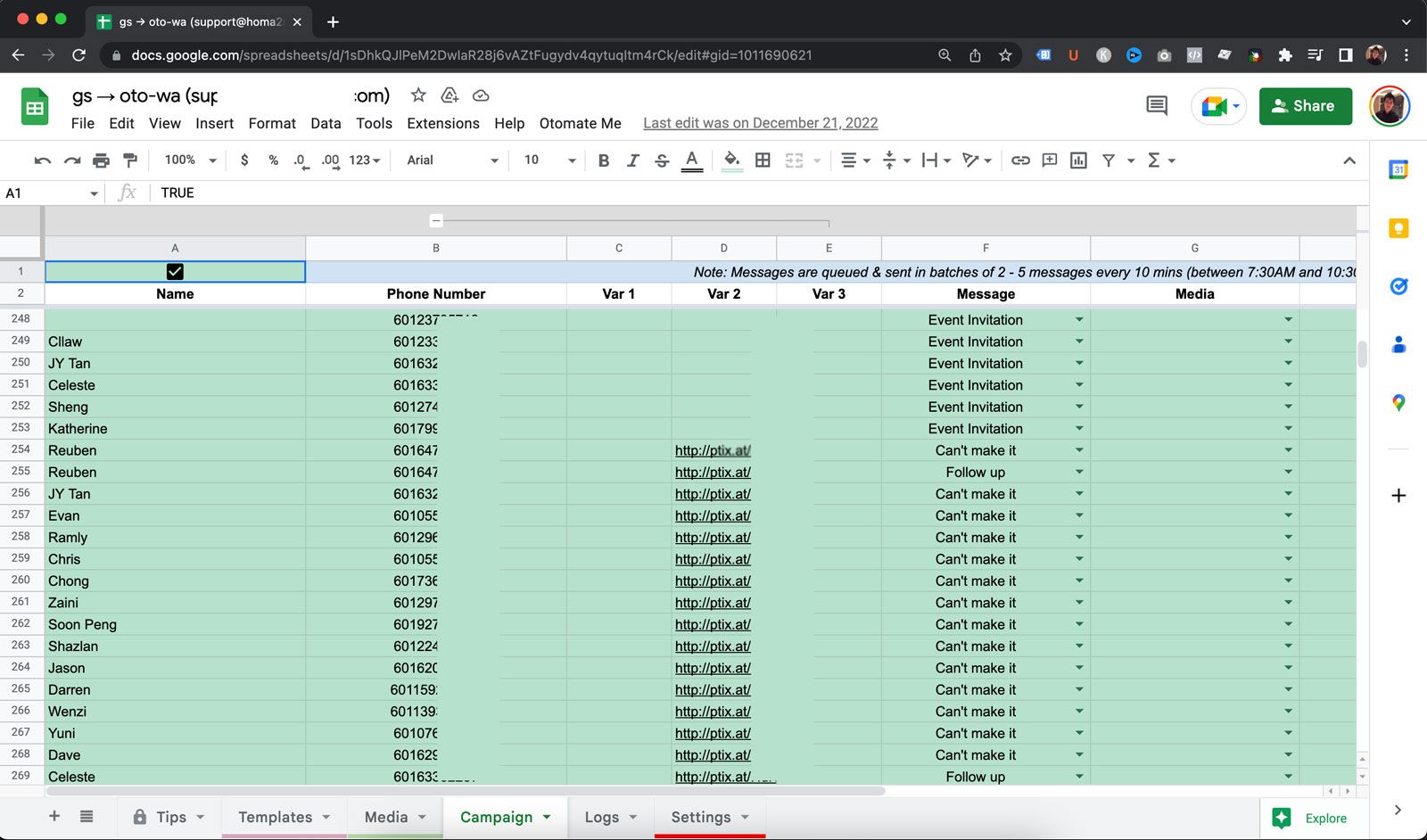 Great for:
Solopreneurs.
Sales and marketing agents.
Small-medium businesses.
Alternative to:
With OtoWA, your business communication can now go on autopilot - leaving you with time to work on the more critical things in your business.
Some use cases:
Engage Inactive Users
Got a list of customers who previously bought from you, but have become inactive lately? Send all of them a personalized re-activation WhatsApp message!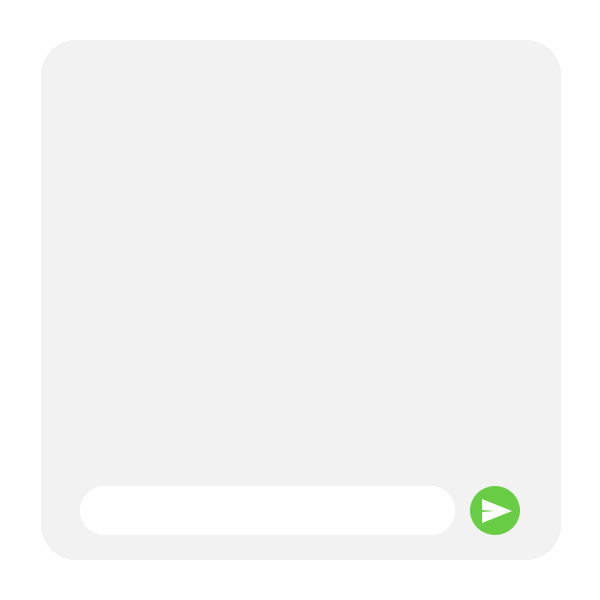 Remind participants about an event.
Organized an event or webinar, and want to remind attendees? Send WhatsApp reminders to your attendees on autopilot.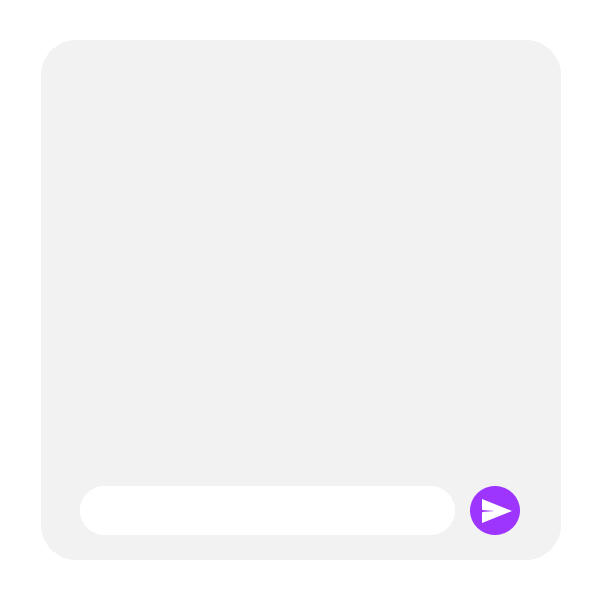 Attach files and materials.
From attaching invoices, proposals, or pictures – send WhatsApp messages with attachments to your list of clients.
Follow up and get prospects to take action.
Send personalized offers and discounts to your contact list to encourage them to take action by purchasing your products and services!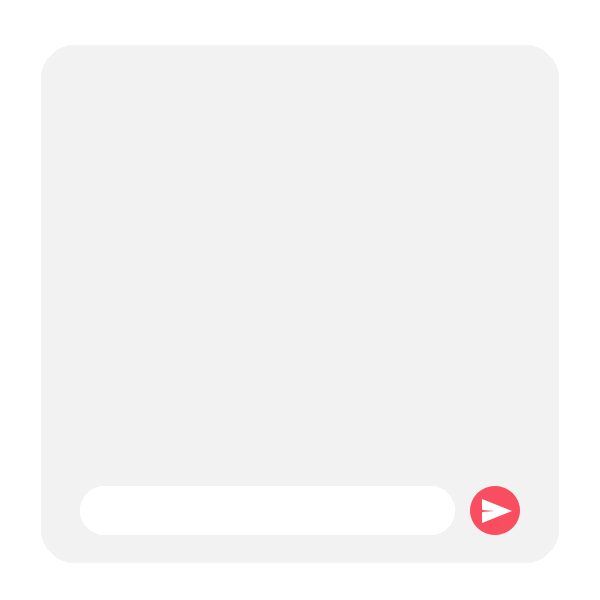 OtoWA Deal at Daily CMO
You get extra benefits when you buy the deal through Daily CMO!
For a one-time payment of RM185, you'll get:
2-month access to OtoWA Pro.
Ability to schedule messages.
5,000 messaging credits included.
Messaging templates. (Created by Daily CMO)
WhatsApp sales conversion online course @ Daily CMO
Please note: We only have 200 copies available for this exclusive offer. Once we reach our limit, the deal will no longer be available.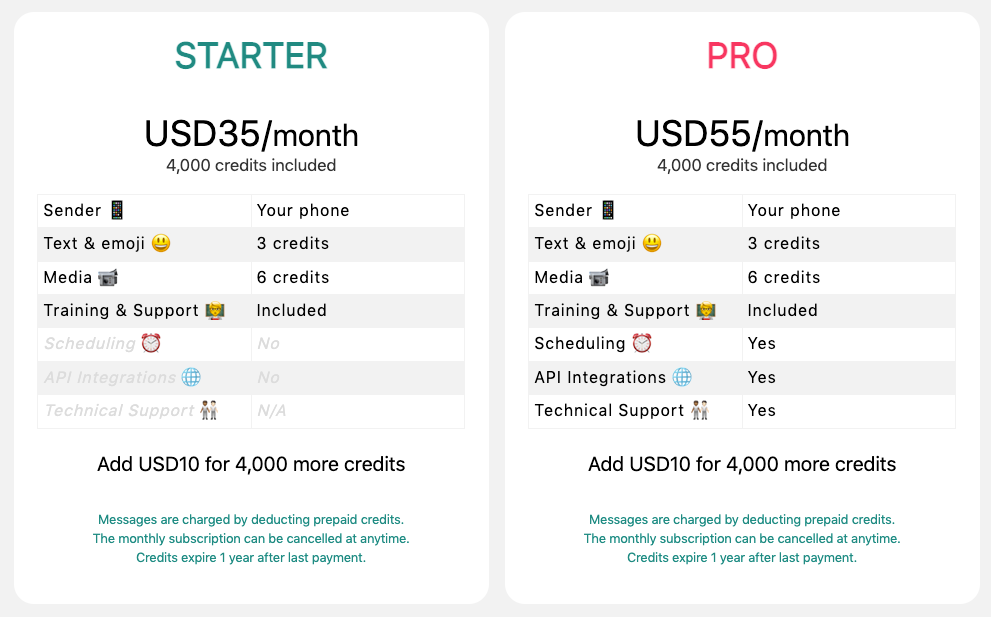 Ready to start?
What will happen after I buy the deal from Daily CMO?
We will send you an email with a redemption code, to claim the offer on OtoWA.io
What if the software isn't for me?
We offer a 30-day money-back guarantee for all purchases through Daily CMO.
Buy the deal and use the software in full. If you feel the software isn't useful, just email reuben@dailycmo.net within 30 days and we'll refund anything you've paid – no questions asked. We'll still be friends!
Why are you doing this deal?
At Daily CMO, we want to help marketers and businesses grow. That's why we make deals with software & products we love and pass it on as a deal to you!
Where can I get support?
Want to talk to us? Email reuben@dailycmo.net or chat with us on our Facebook. We're super friendly. :)