No wonder you gave up.
But SEO is straightforward when you understand it. It really comes downs to 3 things:
Get your site indexed.
Make sure your content satisfies a search intent.
Make sure to have experience, expertise, authority, and trust. (See Google E-E-A-T)
Anybody can learn SEO. Google themselves have its own SEO guidelines posted publicly online. So no excuses, right?
Let's walk through the 3 things.
1. Get your site indexed.
Getting indexed just means getting your site listed in Google's library.
Whenever someone searches for something, Google will browse its super-huge library and show the most relevant results.
Getting indexed is mostly automatic, although you can add Google Search Console to your site to prompt Google's crawlers to visit your website.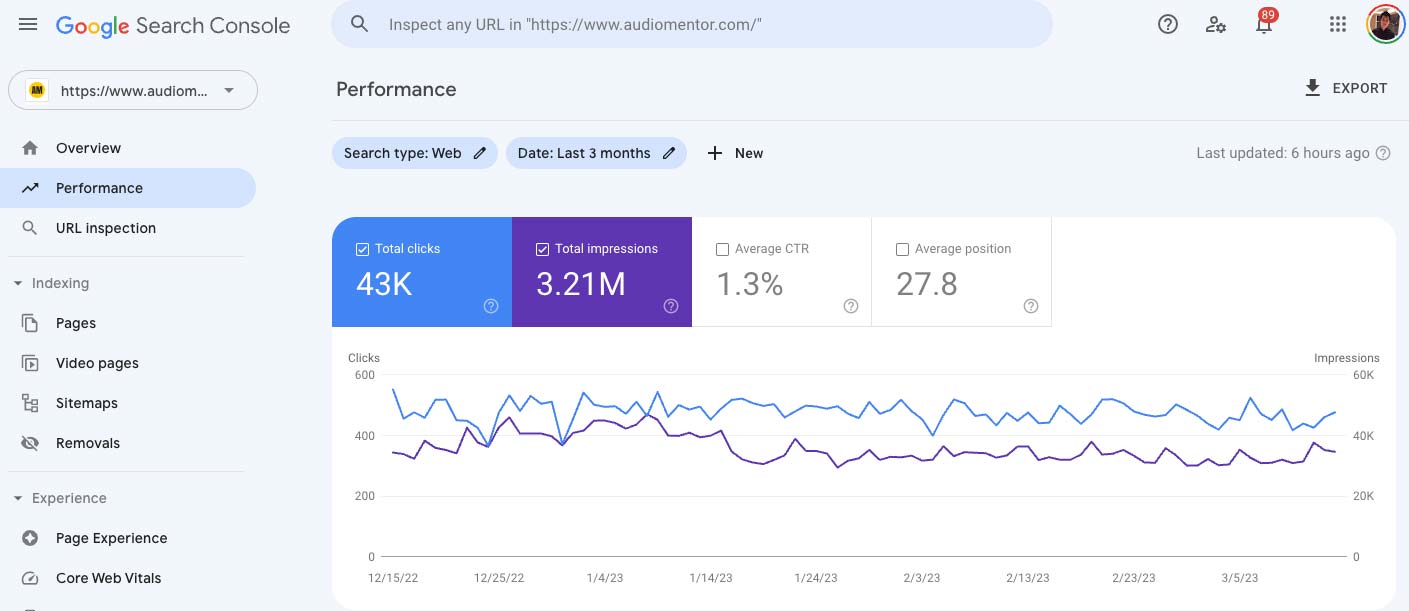 2. Create content that satisfies a search intent.
OK, we'll spend some time here, starting with a question:
What's the unselfish reason someone should find your content?
Does it answer a question they had?
Provide details about what they want to find.
Is the exact product/service they are looking for?
The main reason your content should be ranked online – is if it satisfies the search intent of a user.
Let's say we want to buy a drill.
So I search for "cordless drill Malaysia". What do I expect to find? Well, I expect to quickly compare drills, buy the best one, and get done with it, right?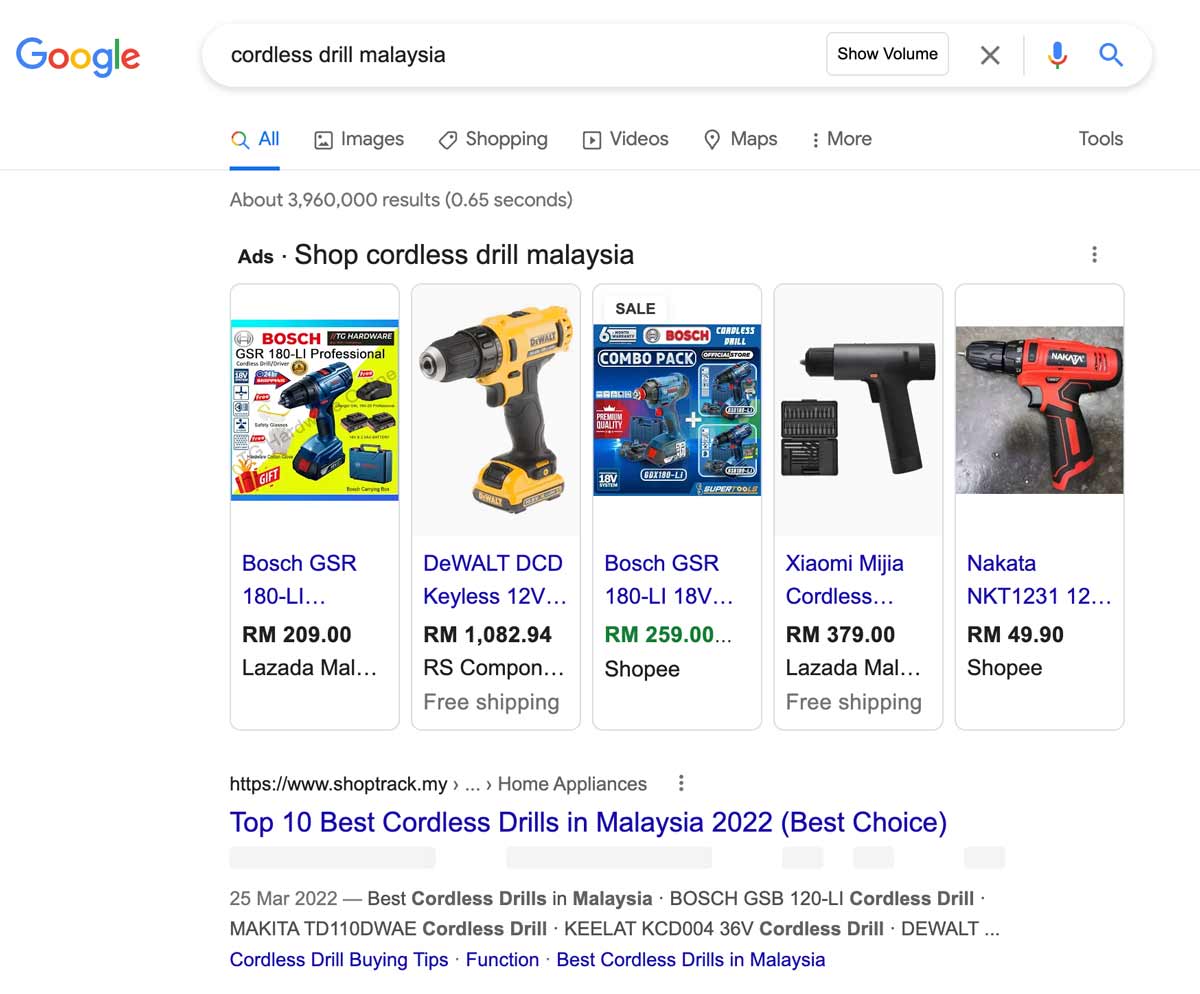 Yet, some SEO marketers will tell you to write a 2,000 words article titled "Everything You Need to Know About Cordless Drills in Malaysia".
Seriously? Thanks for loitering the internet with redundant articles and wasting my time.
Luckily, Google is smart at filtering away bullshit content. Even if you successfully ranked a bullshit content (maybe even using tools like ChatGPT), eventually the search algorithm will beat you down to oblivion.
A no-nonsense guide to optimizing your content for SEO.
Whether it's a blog post, product page, or homepage, search engines see the same thing – HTML (Hypertext Markup Language).
1 – Title matters.
A search engine (including real people) will look at your title first. Optimize your page title to reflect what's in the content.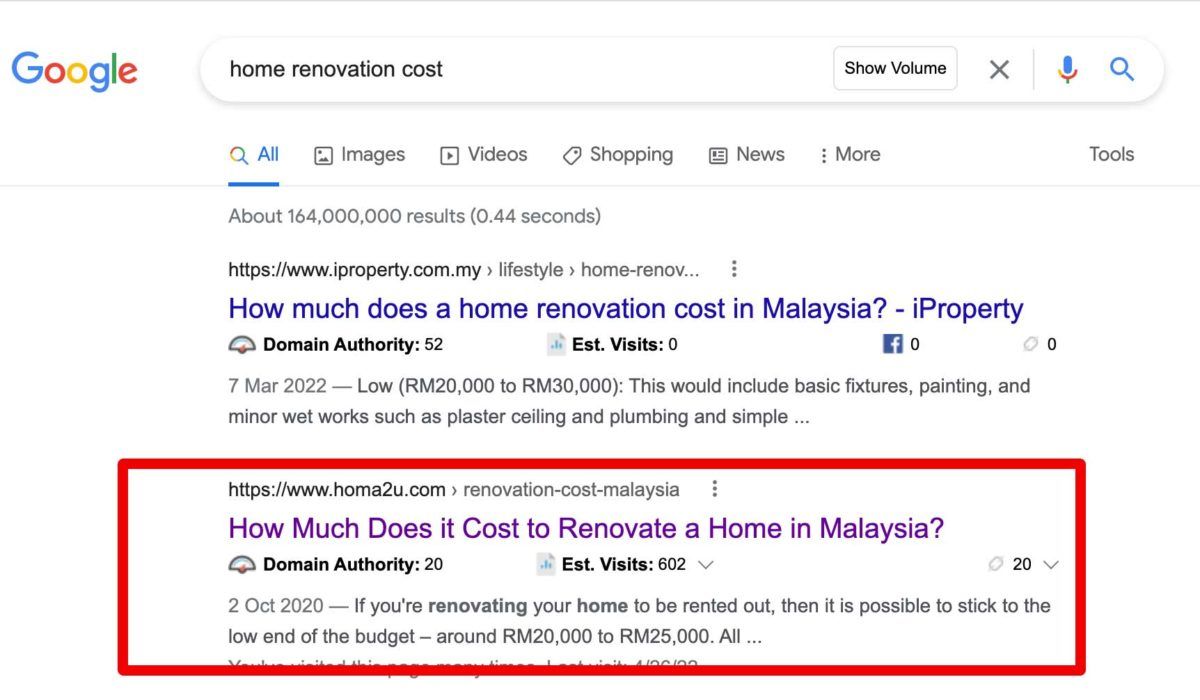 Prior to popular belief, you no longer have to place an exact keyword in your title. Google's search algorithm has gotten so good, that it understands context.
In the example above, we didn't have to stuff "home renovation cost" into the title of the page. That would be quite unnatural. Instead, we focused on satisfying the search intent.
2 – Place keywords in the first few paragraphs.
The idea of placing your keyword in the first few paragraphs of your content is to help the search engine understand what your content is about.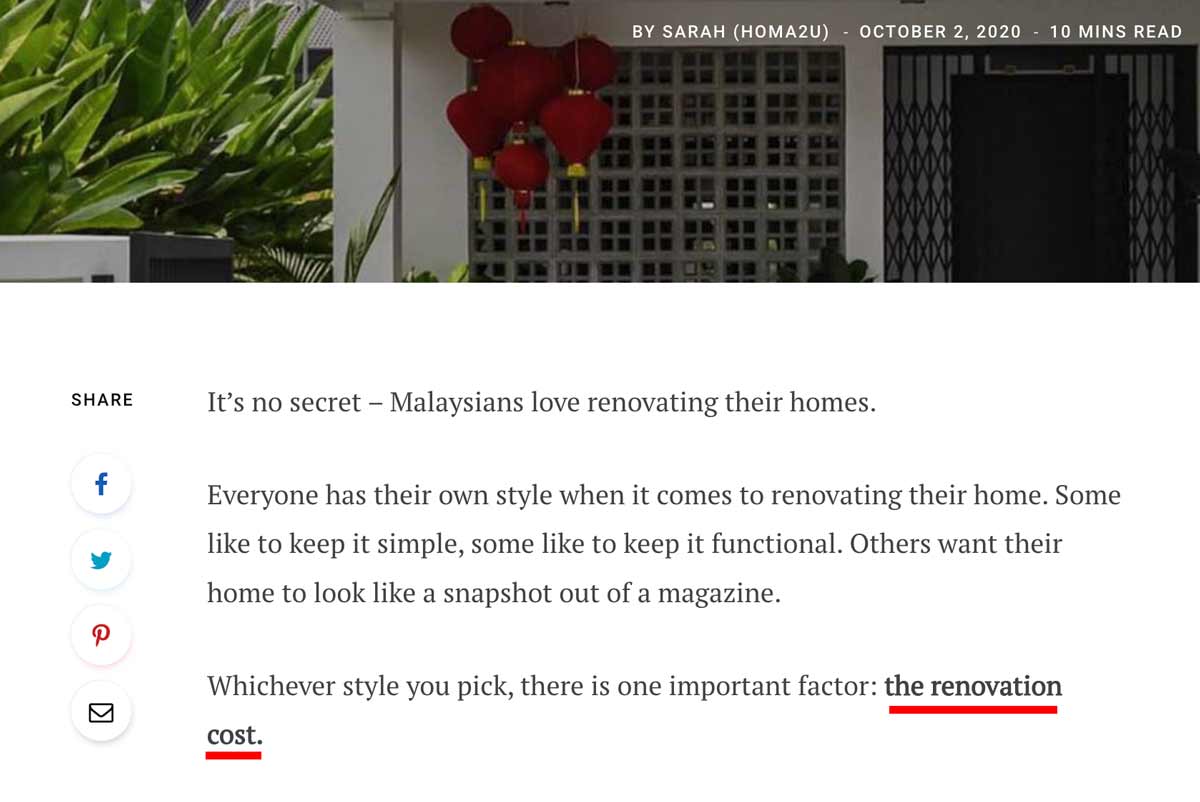 Again, don't stuff keywords if it doesn't make sense.
3 – Place semantic keywords throughout your content.
Oh my god, not another overly-used term by SEOs to sound smart.
Semantic keywords simply mean keywords that closely relate to the original keyword.
That's it. Simple.
To further help the search engine understand your content, you add in closely related keywords throughout your content.
The simplest way to find "semantic keywords" is to browse the 'related searches' section on the Google search page. (see image below)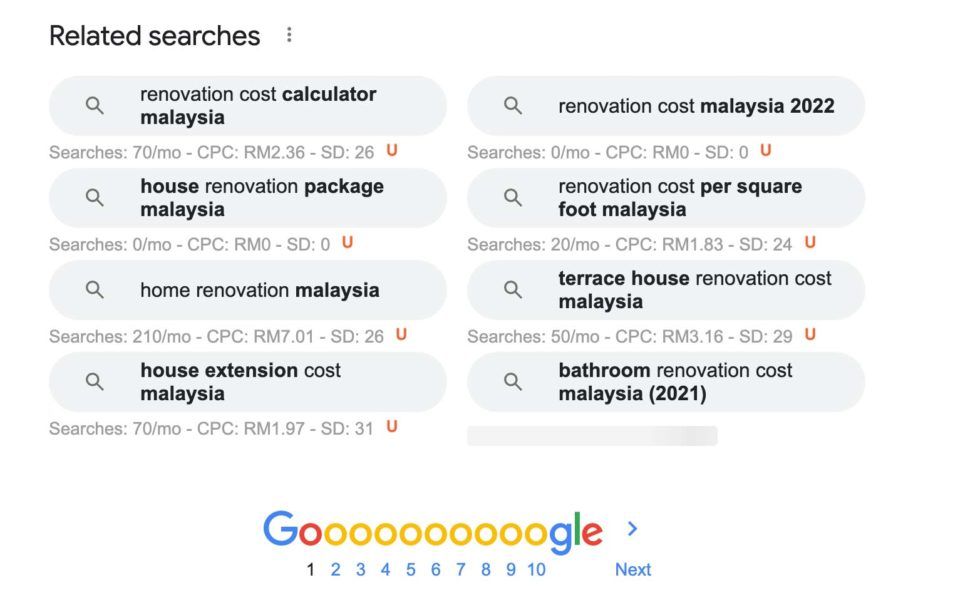 4 – Focus on user experience.
Google's all about providing a great user experience for searches.
Why? More users on Google means bigger buckaroos for them.
Add images, videos, and infographics that improve the user's experience, browsing your content.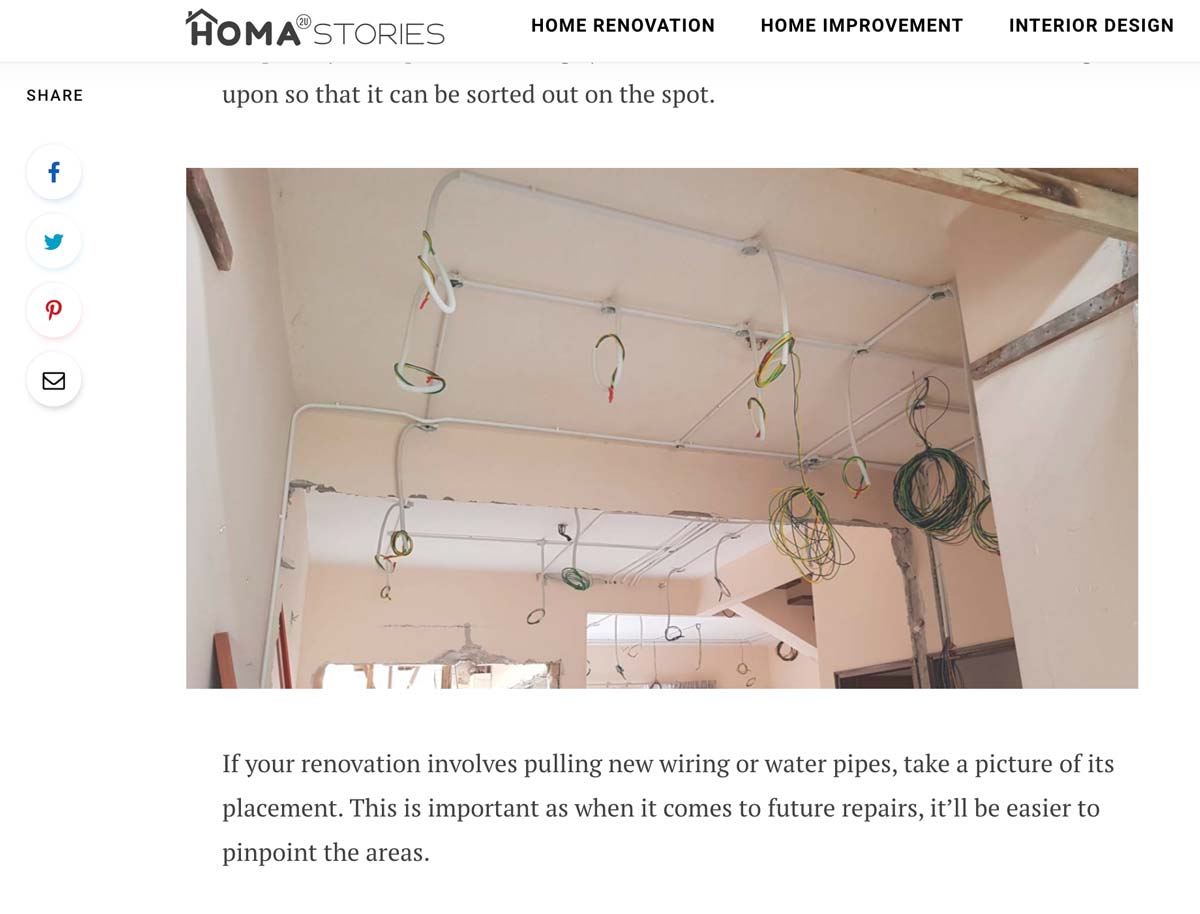 If uploading images, make sure the size is small. So your webpage loads fast and everyone is happy.
Some of our favorite online tools:
Also, make sure to provide an alternative text (alt text) for the image. This helps the search engine understand what your images are referring to.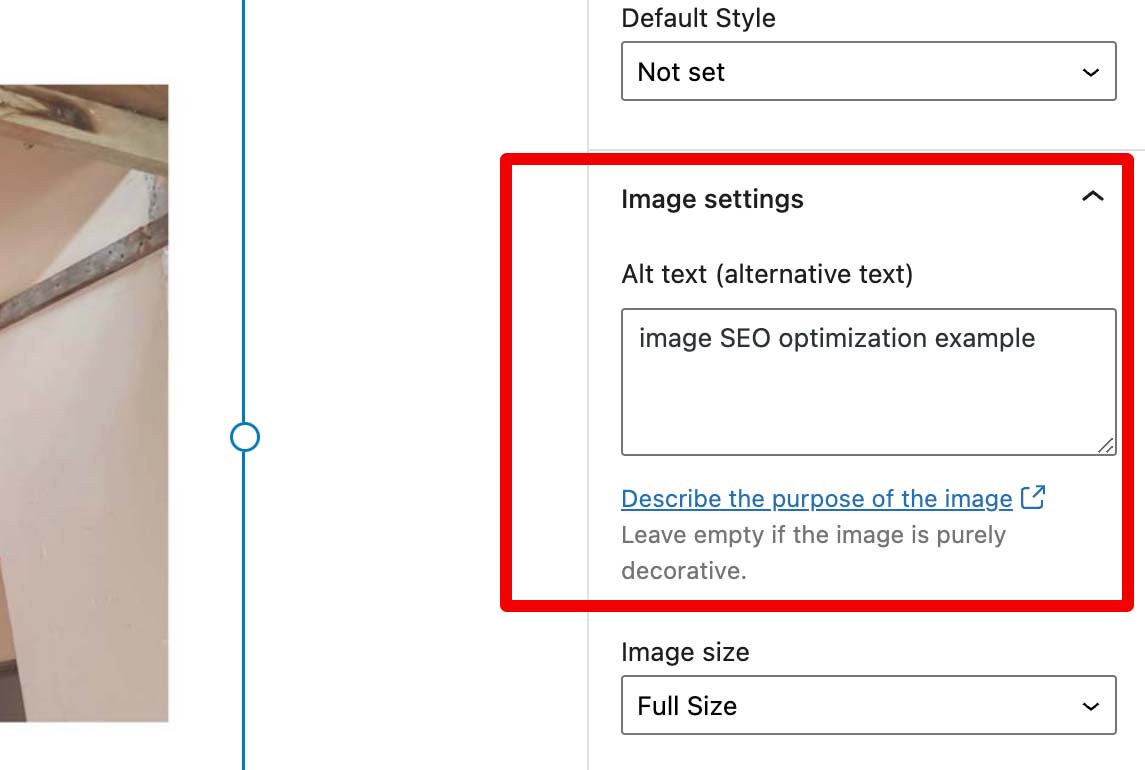 5 – Format your content like a book.
Think of your content like a book – complete with titles, headings, sub-headings, and paragraphs.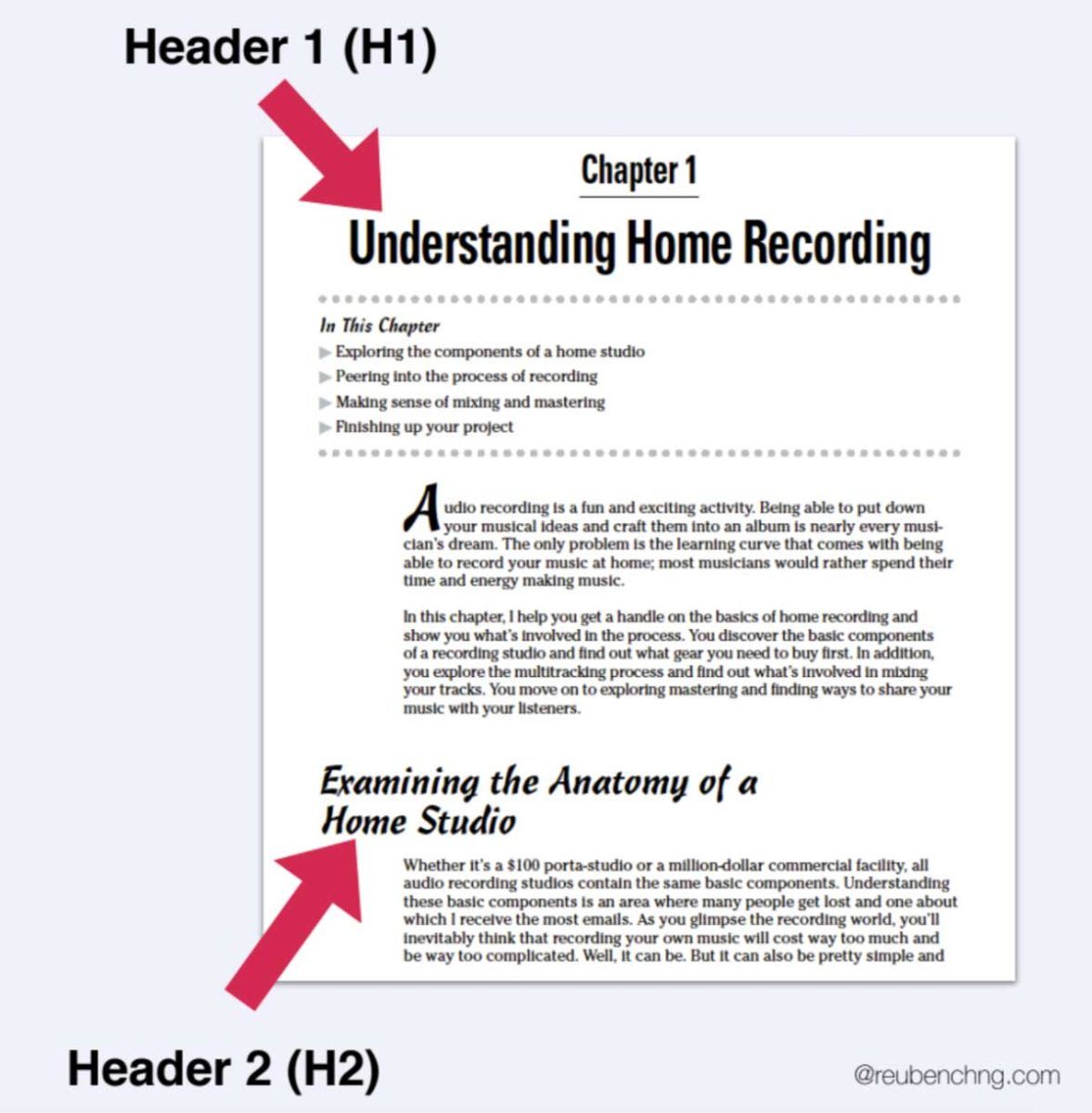 The idea is to keep your content readable and scannable. Some quick tips:
i. Place keywords into headers & sub-headers.
Besides favoring the search engine, it also acts as a 'skim-stopper' for readers. Readers usually scan around for what they want to see.
ii. Keep paragraphs short (Max 250 words each)
People online rarely read every single word. They skim. Break your large paragraphs down to provide better readability.
iii. Use bullet points.
Bullet points help deliver information quickly. In a world of reduced attention spans, they work great.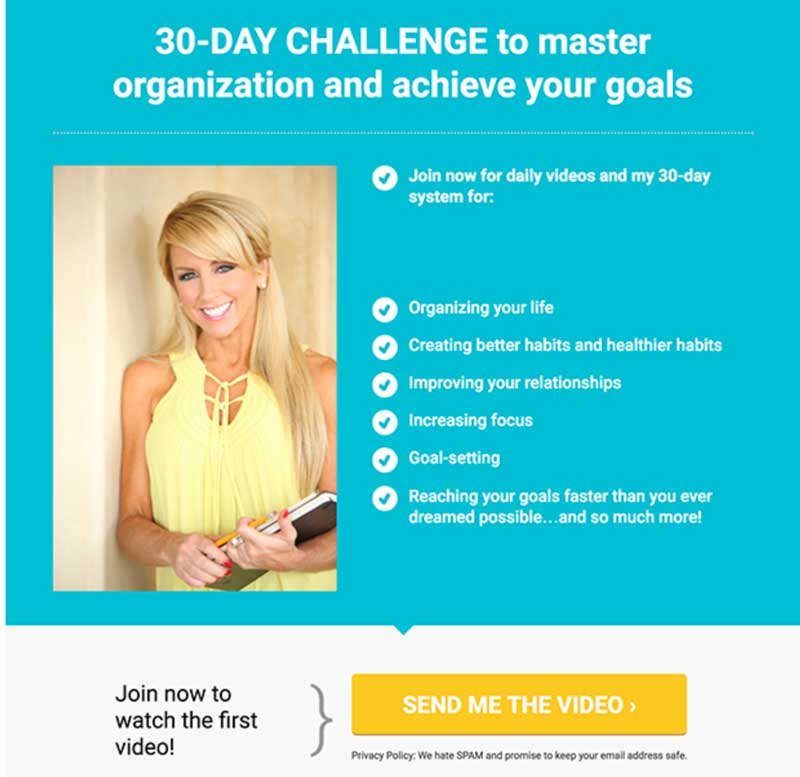 6 – Optimize your page's meta description (for people.)
A meta description is simply an HTML element that provides a summary of your web page. It's meant to give searchers an idea about the content of the webpage.

This is where you can include keywords as well. The chances of someone clicking into your site is higher if they searched for "renovating home budget" and see that keyword in your meta description.
7 – Put your keyword into the permalink.
'Permalink' is short for permanent link – what search engines crawl and indexes into their database.
No need for exact keywords. But keep your permalinks short and neat.

In my example above, I was optimizing for 'home renovation cost Malaysia', but I kept it short.
3. Satisfy Google E-E-A-T
We've come a long way – but there's one last thing. It's also how Google decides which webpage they should rank.
Google ranks content that follows the E-E-A-T concept. They stand for:
Experience
Expertise
Authority
Trustworthiness
Few questions to ask as you complete your content:
Does this content demonstrate that it was produced with some degree of experience?
Do I show experience with the actual use of a product, actually visited a place, etc?
Is this content written by a domain expert? Is there a link to learn more about the author or site?
Is this site trustworthy? Are the sources I link out to, trustable?
Go forth, padawan.
Follow the steps above and you should be on your way to ranking your website. A bonus is that if you're competing in Malaysia or Asia, ranking your website should be easy... still.  
SEO is a huge topic and there are hundreds of things you can optimize.
However, it's important to know which optimization will give you the biggest impact. You can spend all day optimizing your images – but that's not going to bring a huge impact on your ranking.
Work on the thing that will move the needle the most. And that's what we covered in today's post.