TL;DR:
Mitoworld
is a no-code metaverse SaaS platform that allows users to create a metaverse in just minutes. Developed by Virtualtech Frontier and backed by 500 Global & Blockchain Founders Fund, they aim to be the "WordPress" for metaverses.
Watch our highlights from the launch.
Mitoworld had its global launch yesterday, March 14th at Nero Space, PJPAC. The event was officiated by Mahadhir Aziz, CEO of Malaysia Digital Economy Corporation (MDEC), and had a crowd of over 100+ attending.
And we were there to witness it all!
Here's a brief rundown of the event along with our takeaways at the end.
Why the metaverse?
Dive back to the pandemic days, when everyone was forced to do online calls. Webinars after webinars and Zoom calls after calls.
"Is this really the best way to engage with one another?" said Jason Low, CEO of VTF.
Doing online calls may be efficient. "But where is the soul in efficiency?"
This simple idea brought the VTF team to build Mitoworld. To this date, 400 metaverses have been created on the platform. The owners of these worlds? Enterprises, artists, influencers, and educators.
According to Jason, the showcase during the launch is just the tip of the iceberg of what Mitoworld can achieve in the months to come.
"We have been able to convince amazing investors to buy into our vision, and along with their support allow us to shape into a world-class company – a unicorn".
The "WordPress" for the Metaverse
The low-code no-code (LCNC) revolution is about building tools that provide businesses and creators with tools that make creating and building solutions simple.
Shopify powers over 4.4 million websites. WordPress powers 810 million websites. And there are over 110 million Wix websites.
In the same manner, Mitoworld is all about that. Providing brands and marketers with a tool to build virtual worlds – and using them as a new way to engage, interact and build relationships with their audience.
Mitoworld's BHAG is to stand together with the ranks of Shopify, WordPress, and Wix.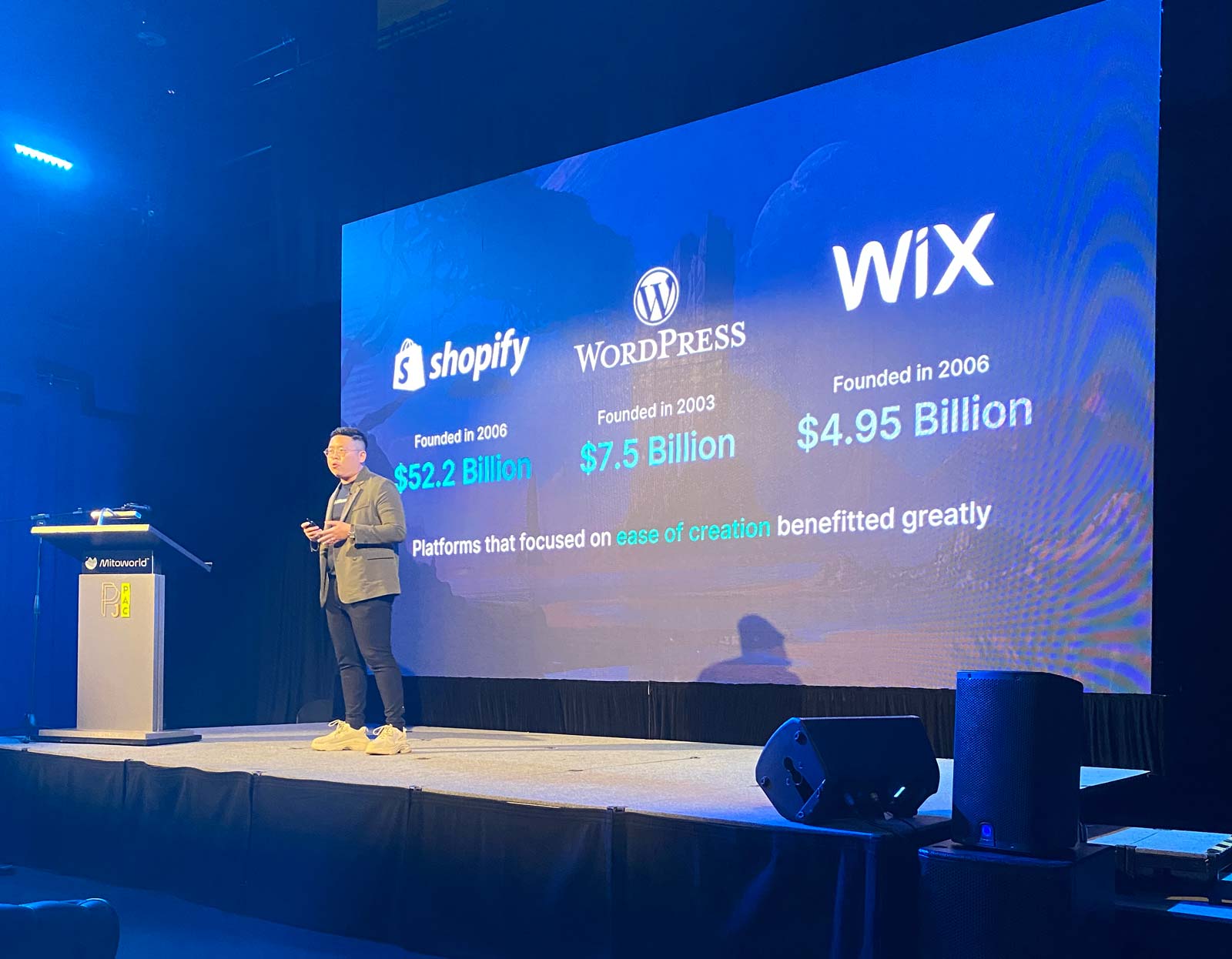 Mitoworld in a quick summary:
Web-based platform for users to create and visit virtual worlds.
Multiplayer functionality - for users to meet, interact and perform activities like studying and playing games in a virtual world.
Easy drag-and-drop feature to upload videos, 3D objects, and more.
Share virtual worlds and build portals to visit other worlds.
Who is it for?
The people that will currently find use with Mitoworld, are:
Creative agencies.
Web agencies.
Platform providers.
Creative partners. (Designers, art & animation studios)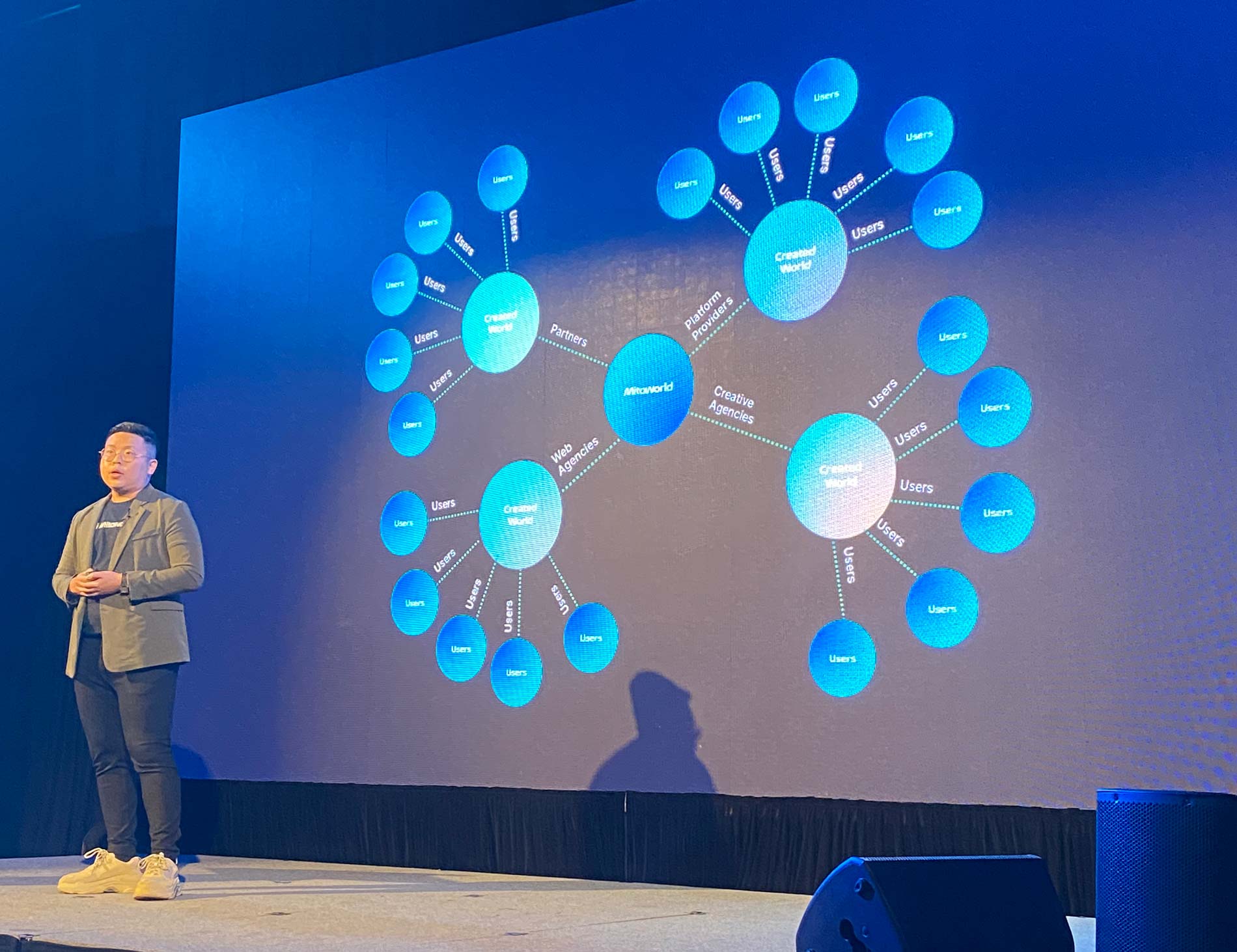 Use-case wise, brands have used Mitoworld for brand activation, lead generation, and exhibition campaigns. That being said – the possibilities are only limited to your imagination.
Think of the platform as a tool (like a website builder), and choosing what you build with it is where the real magic happens.
Mitoworld's focus on local talents.
Can local Malaysian talents build world-class products?
Mitoworld wants to be the testament to that.
The entire platform is built by a 100% Malaysia team of 40+ strong. We think it looks amazingly on par with world-class platforms in the global market.
The team is also working closely with the Malaysian government through MDEC, to act as one of the drivers to lead innovation in the country.
🐙 The DailyCMO's takeaway.
The Metaverse is an interesting new concept – and yet a fairly untested one.
Sure, you might be skeptical about whether it's a viable idea. Maybe you'll stick around to see if the Metaverse will turn into something you need to pay attention to.
But there are brands and early adopters who have launched marketing campaigns and experiences with Mitoworld. Some of these brands are Nestle, Huawei, Hiredly, and more.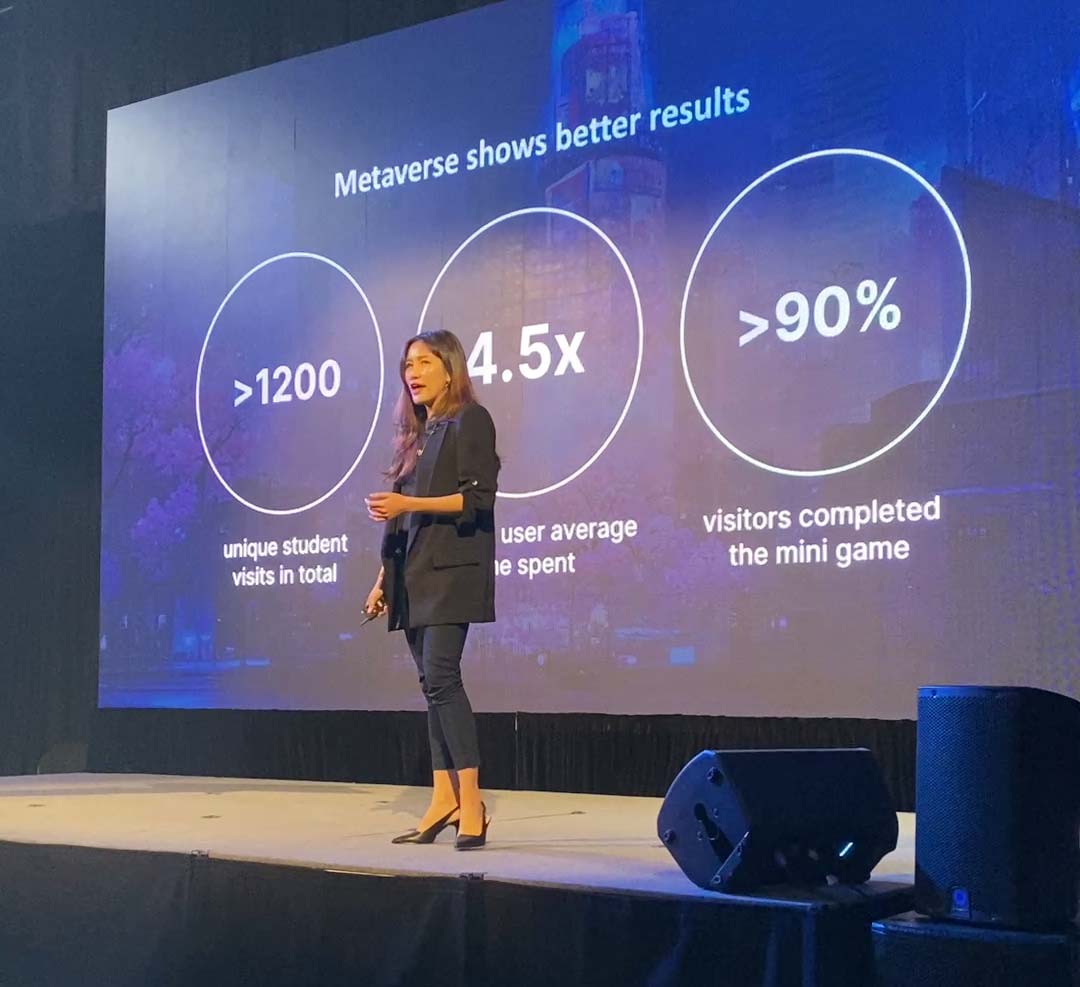 What impressed us is the engagement rate and time the metaverse is able to provide. Compared to regular landing pages and websites in the Web 2.0 domain, Hiredly was able to increase their audience engagement time by 4.5X (avg. 30 minutes) on the metaverse.
To sum up, here are some of our unbiased thoughts:
A true metaverse can only be achieved with interoperability – where different worlds can connect and interact with each other. (At this time of writing, is still a distant future.)
Mitoworld is working towards interoperability within its own platform, but whether it'll offer interoperability within other platforms is unknown.
Launching a campaign in the metaverse can be successful right now, so as long as the idea remains fresh and new.
Platforms like Mitoworld, allow marketers and brands to reduce their risk when exploring novelty campaigns.
Not sure where to start? Read our earlier post to get some marketing ideas with the metaverse and create your first virtual world for free on Mitoworld.io
---
❤️ Enjoy this newsletter?
Forward to a friend and let them know where they can subscribe. (Hint: it's here)
Want to get featured? Drop us an email here.
Anything else? Just hit reply to send us a feedback or say hello.