For a long time, I was marketing-driven. I'd try to read and learn about the best Facebook hacks, email hacks, and copy hacks.
Eventually, I would find some success with Facebook ads – and then share them in posts like this: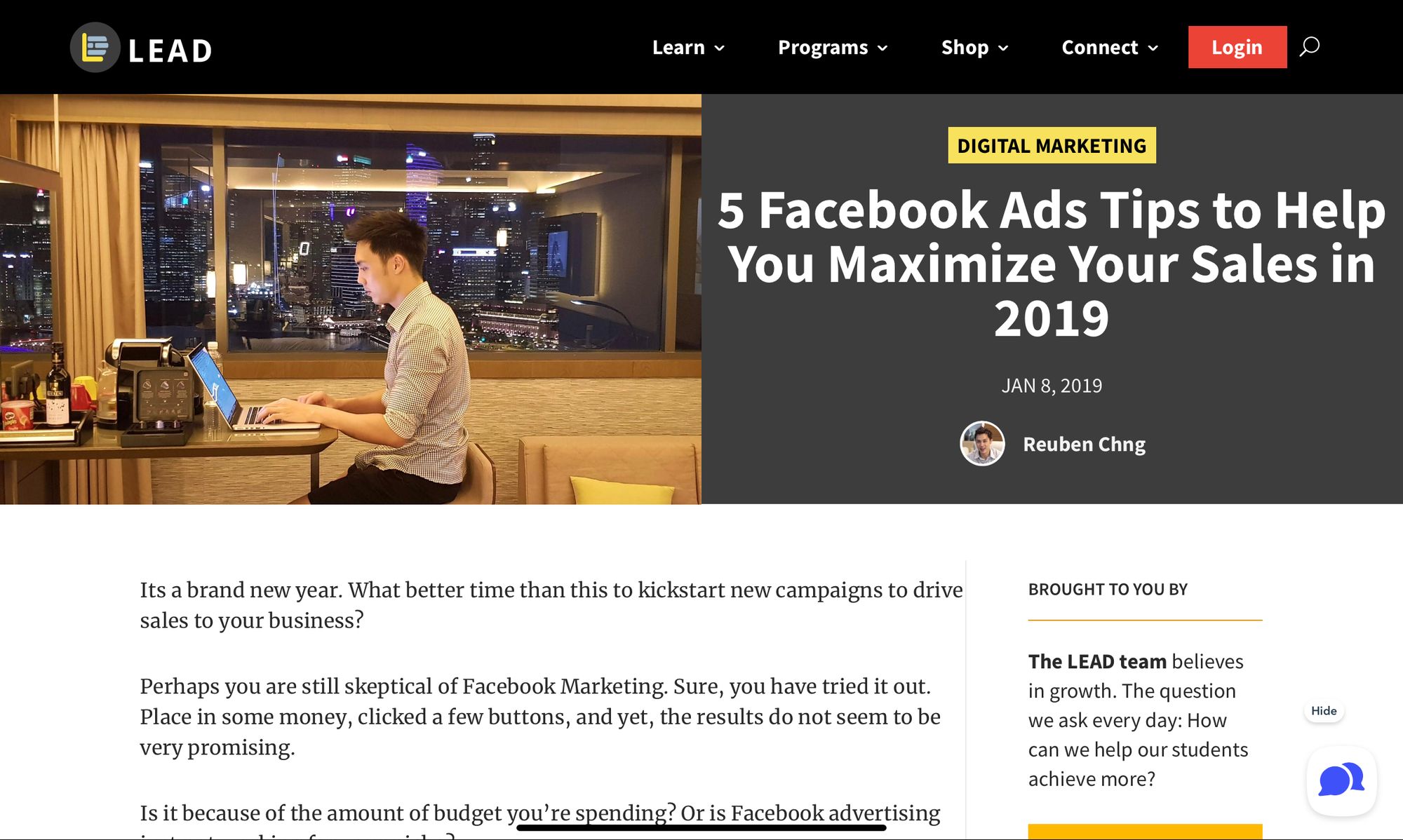 People loved it.
If you Google for that post, you'll see there are tons of comments thanking me for the great tips, etc.
But hacks are NOT going to grow your business.
Over the years of launching more projects, my mindset fundamentally changed.
I began to see that the limited success I had, wasn't because of the hacks.
Hacks don't last. A great product or idea worth sharing does.
Become market-driven.
I'm more interested in being market-driven now.
When you're marketing-driven, you're focused on the latest funnels, copywriting tactics, and ad frameworks – just to squeeze out a bit more money from someone.
When you're market-driven, you're focused on understanding the customer – their hopes, dreams, and helping them reach their goals.
Underdog Con is market-driven
What makes a conference market-driven?
When it's designed to help its attendees reach their goals:
A place to connect with authoritative people, on a personal level.
To go from being outsiders to insiders.
To learn relevant, localized, and practical knowledge.
To be part of a community and belonged.
To grow their business.
A conference that is marketing-driven would ignore all of these and focus on itself:
We need to be the biggest marketing event!
Let's make sure we have strobing laser lights.
Let's make sure we get super big brands. What they present doesn't matter.
Let's get lots of sponsors to make big bucks.
Underdog Con is back one final time this year on 12th Dec – bringing together founders from different companies to share their marketing stories. Pre-sale is now open, for your chance to join us before the year closes.