Running a physical event is a good way to market your business.
In today's newsletter.
Run successful events with these 9 lessons. Hint. Build relationships with your customers by giving them a nice surprise!
Podcasting is a BIG opportunity in Asia. And they are easy to create too.
There's something you can learn from everyone. Leverage other people's ideas to grow your business.
---
📚 How to run a successful event.
Most successful products has a conference of some sort.
Is there a conference for Gundam? Yes.
Is there a conference for Coffee? Yes.
Is there a conference for the Rubber industry? Yes.
Is there a conference around your product? If it's a yes – then there are potential buyers for your product.
But one of the best marketing strategies is to organize your own conference!
Running a conference isn't easy. But done correctly, it can bring lots of potential customers to you. As a team of 3, we managed to organize a marketing conference that was pretty successful. (Based from the feedback we received.)
Here are the 9 lessons:
Don't rely only on paid ads.
Provide food!
Leverage on people's network.
Use the $0 partnership strategy.
Focus on sales before spending on marketing.
Remember: People are last-minute.
Create superfans.
Running events is about your audience. Not you.
Build in public.
🎙 Start a podcast for your business.
In a recent interview with Terng Shing Chen, from Sync PR – one thing that stood out to me is how bullish he is on podcasting.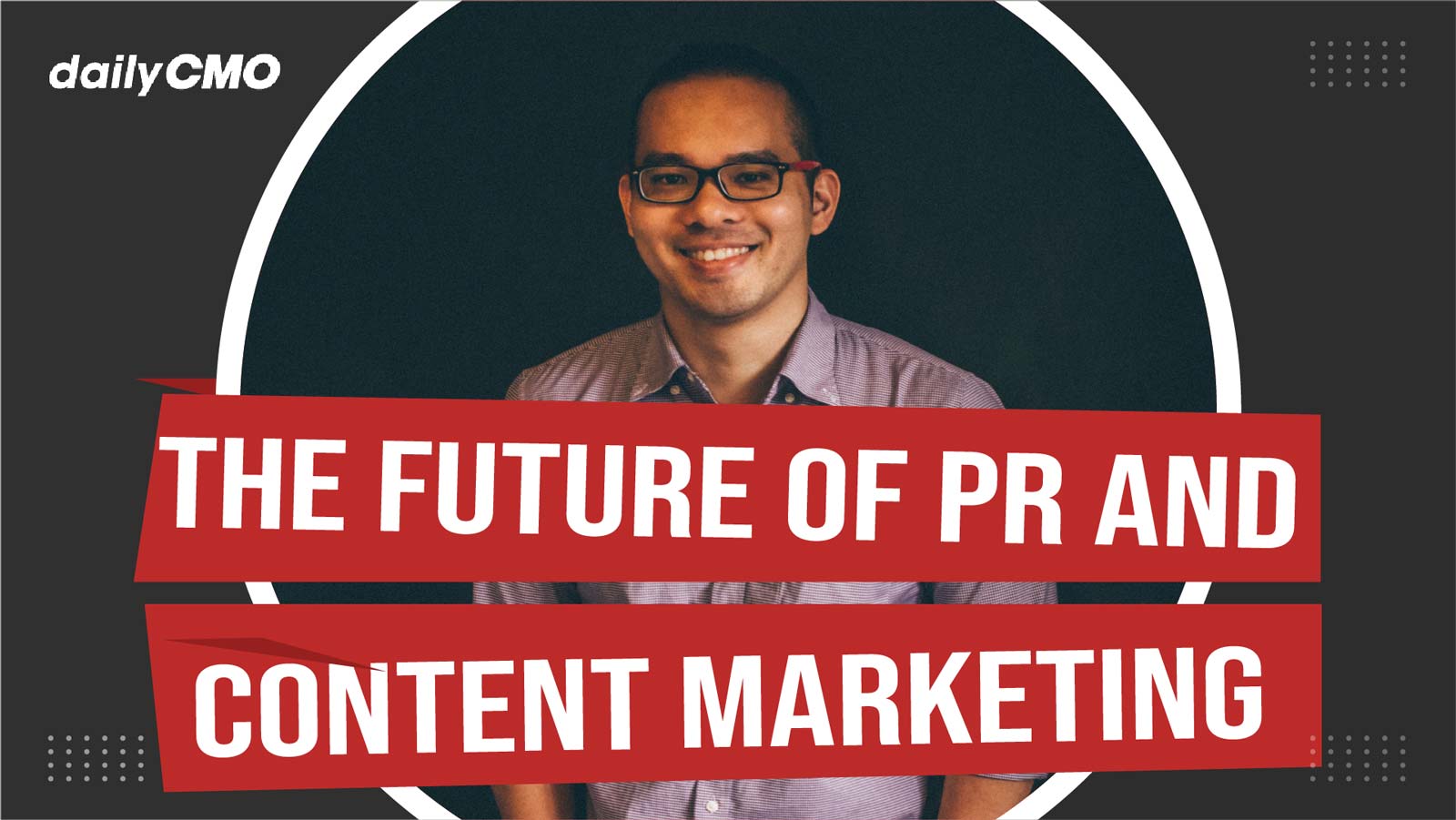 Why is podcasting becoming big – in Malaysia too?
Divided attention.
Divided attention is the ability to process more than one piece of information a time.
Podcasts happens fills this demand.
For example: You could be doing some ironing, and listening to a podcast at the same time. Your attention is focused on the podcast, while you're kind of ironing on auto-pilot.
How to create a successful podcast:
Localize your content. There are many big podcasts, but few localized to Malaysians.
Publish at least 21 episodes before you quit. 90% of podcasts don't get past episode 3.
Find a schedule to publish consistently.
My interview with Terng got me to start our own Daily CMO podcast which I'll announce soon.
– Watch the interview with Terng. And take a free course of using a microphone to prep yourself up for creating podcasts. (Use code: GOFLEX)
🧠 Learn from the others.
We can learn something from everybody, no matter their title or how big we think their achievements are. A salesperson, driver, cashier or CEO – everyone has something to contribute.
That's the value Underdog Marketing Conference provided. 13 key leaders shared their biggest marketing ideas and case studies.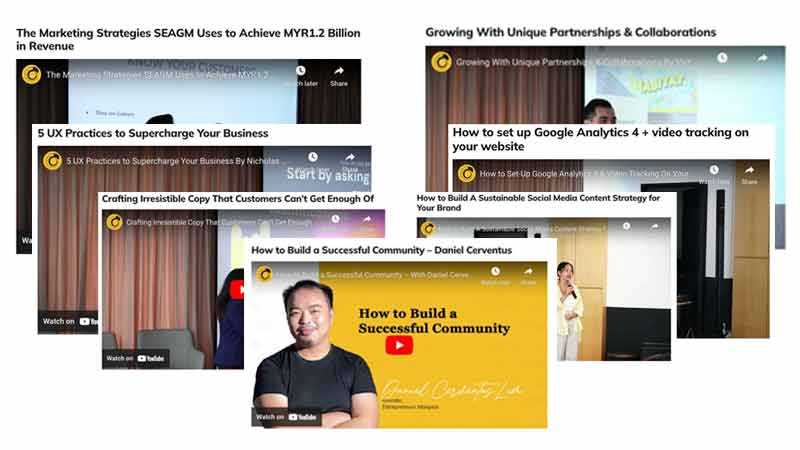 Lessons include:
The Marketing Strategies SEAGM Uses to Achieve MYR1.2 Billion in Revenue – Raymond Foo, SEAGM
Growing With Unique Partnerships & Collaborations – Victor, Jobbie.
UX Practices to Supercharge Your Business – Nicholas Hon, Swipey
Crafting Irresistible Copy That Customers Can't Get Enough Of – Cheryl Lee
How to set up Google Analytics 4 + video tracking – Reuben Ch'ng, Daily CMO
How to Build A Sustainable Social Media Content Strategy for Your Brand – Emily Goh, Bloom & Glow
How to Grow your Business – Using Iterative Research – Julie Ng, Vase.ai
How to Build a Successful Community  – Daniel Cerventus
Access the 5 hours of recordings & content, with a Pro Daily CMO membership.
– Subscribe as a pro Daily CMO member.
Be great,
– Reuben
P.S. Follow Daily CMO's Facebook page for free marketing workshops.