Two days ago, I was on Facebook (who still uses Facebook?) when I saw a friend and a Daily CMO subscriber giving away a copy of Russell Brunson's book – The Linchpin.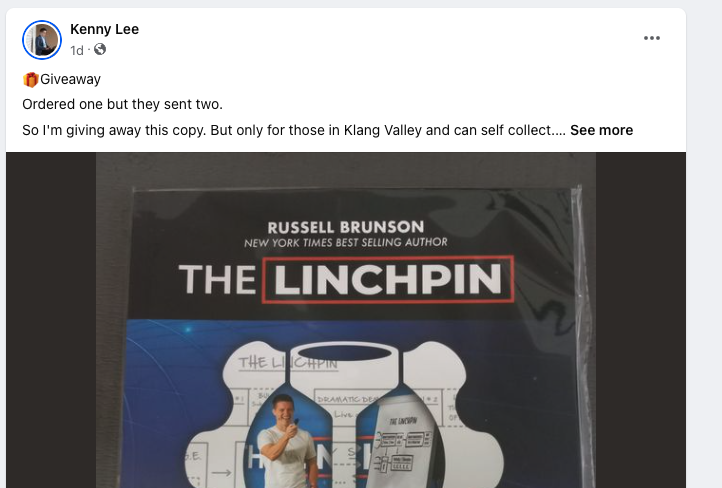 I've not read any of Russell Brunson's books, (yes I know. I'm late to it), so I thought I'd love to have it.
Long story short, I was first to comment on his post, won the book, and ended up meeting Kenny to grab the book.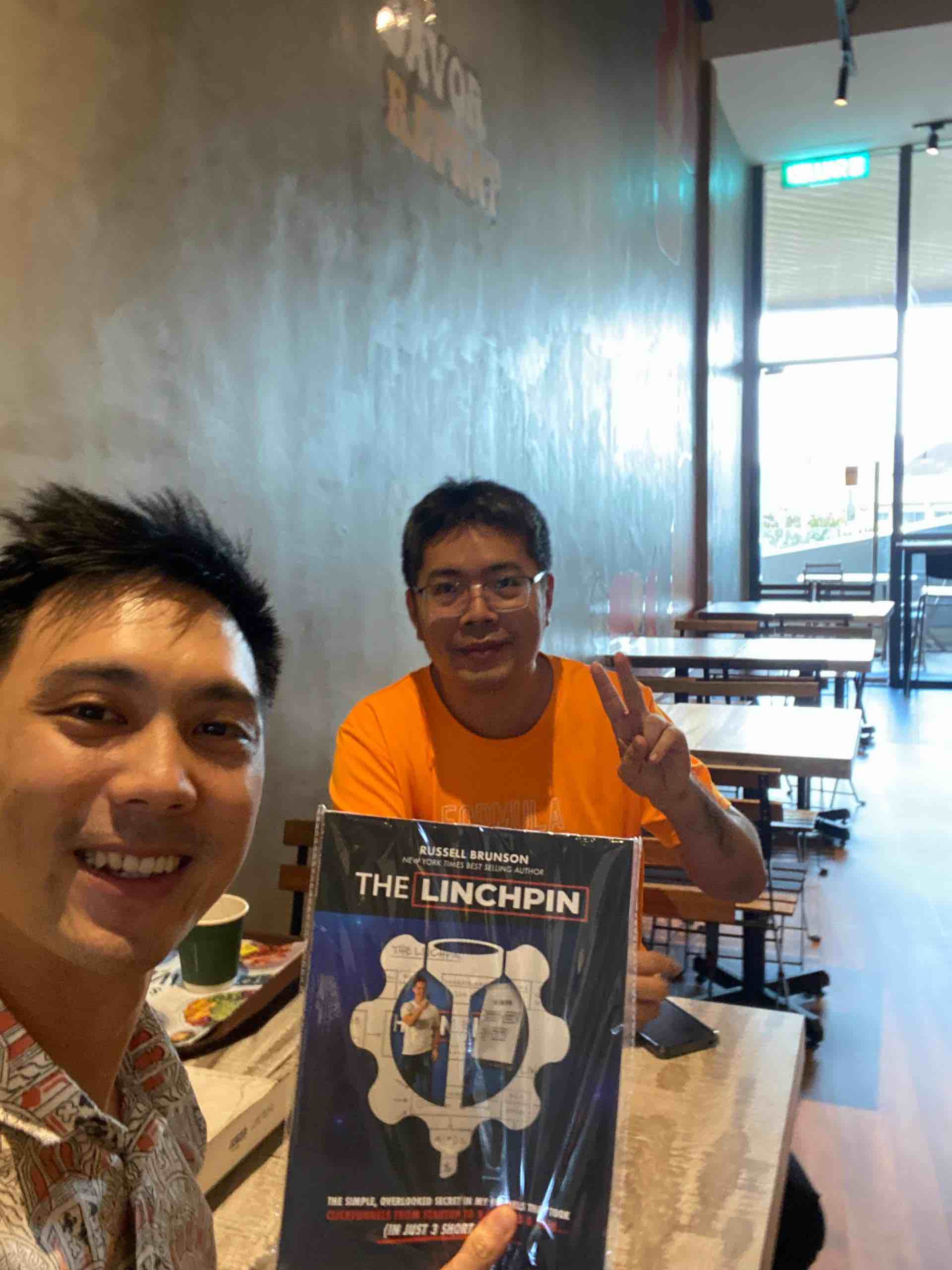 It was then that I realized.
Why did Kenny receive two books when he actually bought only one?
Was it done on purpose? I Googled to see if anybody received two books when they bought one from Russell. I didn't find any answers.
Did Russell Brunson send two books on purpose?
I mean, it was a great strategy.
There's no reason for Kenny to have two books, so he had to give, sell, or donate one away. He did that and somehow the book found its way to me – and I became a prospect of Russell Brunson.
Talk about getting your customers to promote you!
Using the 2-for-1 strategy
Here are some businesses that can use this strategy.
Buy a gym membership, and get a "bring-a-buddy" free pass to bring a friend. (Celebrity Fitness actually does this.)
Buy a pizza and get a voucher you can pass to a friend.
Subscribe to a software, and get a second seat for a friend.
Buy a facial treatment, and get 2nd pass to bring anybody.
Word-of-mouth is one of the best traffic sources, and getting customers (who already believe in you) to share it with others is a great strategy.
I use the same strategy in Underdog Con, and in a few of our products. One of which is Go Videos, which is a service where we edit your videos, while you focus on growing your business.