Hope you had a great CNY break. I did – almost too much.
But rest is important. My friend Jason shared a post on a Facebook Group about the importance of rest. Go check out the interesting comments.
In today's email.
How to get RM1,000,000.
Does Google know you exist? A quick Google SEO tip.
What is your challenge in paid advertising?
---
💰 The Road to RM1,000,000.
One thing you'll eventually learn in business is that it's all math.
So how do you make RM1,000,000?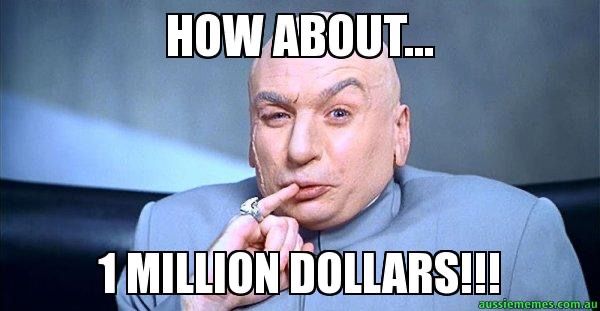 Let's say you're an email marketing SaaS platform, with three product ranges:
RM150 (E.g. Subscription plan for solopreneurs.)
RM1,000 (E.g. Subscription plan for businesses.)
RM10,000 (E.g. Implementation plan for businesses.)
OK, let's see how you can get to one million in 2 years. (We do 2 years to be conservative.)
If you sell sixty RM150 subscriptions per month, you make RM216,000 over 2 years. Here's the math.
RM150 X 60 sales/month X 12 months X 2 years = RM216,000
Next, if you sell RM1,000 subscriptions to 15 businesses a month, that's RM360,000 in 2 years.
RM1,000 X 15 sales/month X 12 months X 2 years = RM360,000
And finally, if you just sell the RM10,000 implementation plan to 2 corporates per month, you'll make RM480,000 in 2 years.
RM10,000 X 2 sales/month X 12 months X 2 years = RM480,000
Here is your total revenue, with 3 products combined together:
RM216,000 + RM360,000 + RM480,000 = RM1,056,000

Doing this math is a great way to plan for your revenue growth.
You'll begin to see which products you should prioritize. Which marketing strategy to focus on. And more.
All businesses start this way.
They create one product – sell it, get feedback – then reiterate and create more products based on the market demand.
– Plan your revenue growth in this Google Sheet.
👀 Does Google know you exist?
Before your website can be ranked on Google – it has to go through 3 things:
Google bots has to crawl your site.
Then they index your site.
Then Google decides if your site should be ranked.
Before any ranking happens, your website has to be indexed first.
Getting indexed is like being in Google's library.
Here's how to check if your site is indexed using a Google Search Operator.
Type into Google: site:"yourwebsite.com"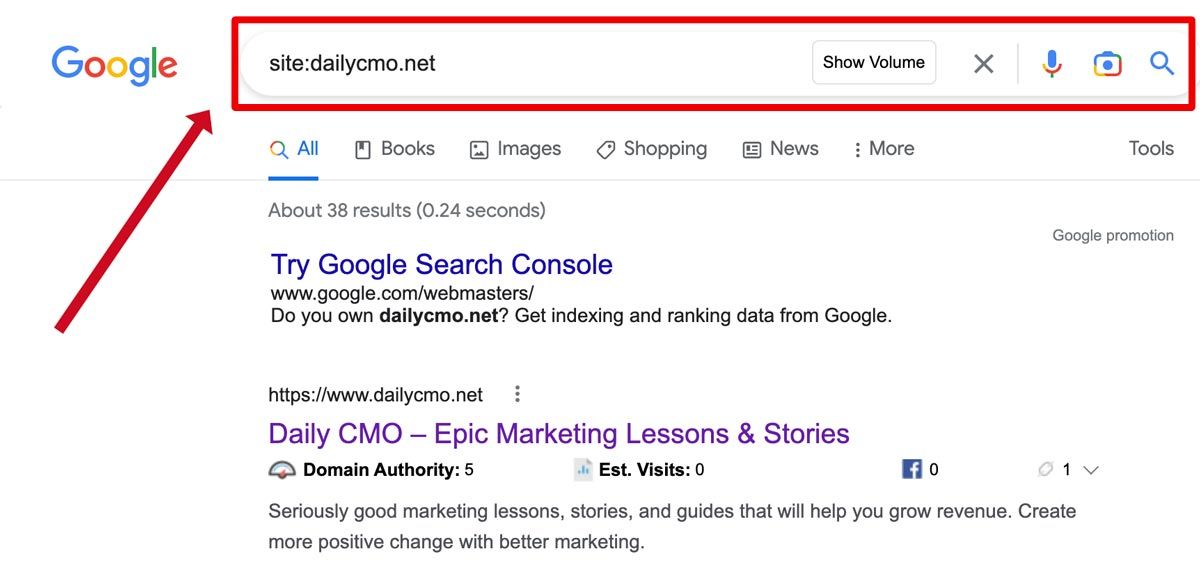 💬 Your advertising challenges.
What are the common challenges you face when running ads?
Getting positive ROI.
Making catchy videos or ad graphics.
Writing good copy.
Measuring the data and knowing what to do next.
Or something else?
Share your responses in the Underdog community here: https://www.facebook.com/groups/dailycmo

Be great,
– Reuben
❤️ Enjoy this newsletter?
Forward to a friend and let them know where they can subscribe. (Hint: it's here)
Want to get featured? Drop us an email here.
Anything else? Just hit reply to send us a feedback or say hello.