Today, we put this debate to an end once and for all – with the help of Thomas Yang, one of the rare few Notion consultants based in Malaysia.
Watch our interview with Thomas:
What's the big deal with Notion?
Notion claims to be an all-in-one platform that organizes your tasks, projects (and your life).
Some people even call it their brain operating system (OS).
The interface is clean, minimal, and highly customizable. With more than 1000s of free templates available, it is said to be superior to its competitors like Asana and Trello.
The fan-boys of Notion swear this tool is life-changing.
I mean, just do a quick search of Notion 0n Youtube.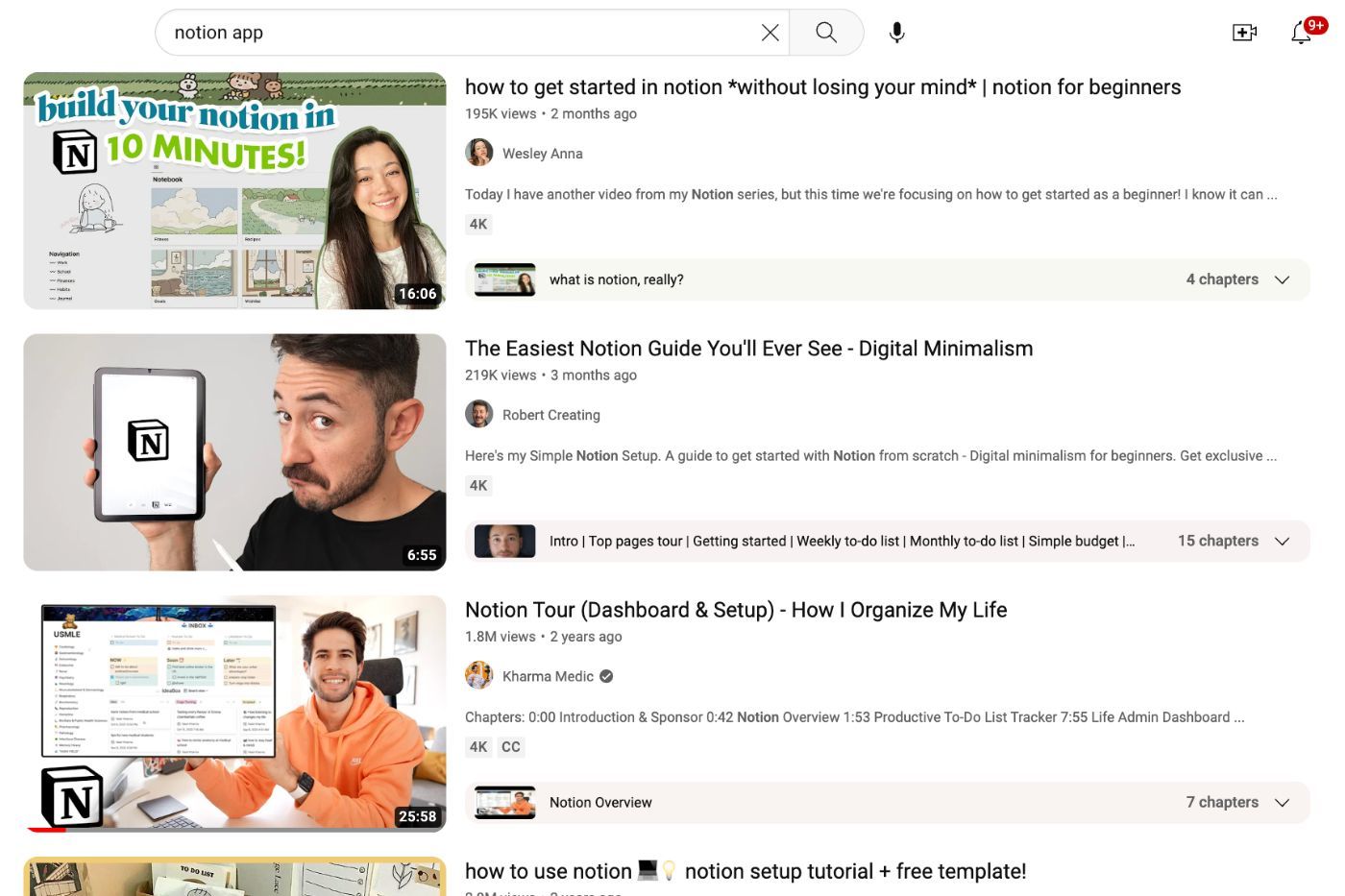 That's a lot of fan-boys. (And girl)
Yet, there are skeptics... Like Reuben.
"It feels as if we need a PhD just to figure out how to make Notion work." - Reuben Ch'ng, 2023
Like all tools – physical or digital, it depends on how you make it work for you.
So... who needs Notion?
"I just spent the last 2 hours looking for a customer's contact."
Ever been in that situation where you spent hours looking for one customer contact detail – or a brand's color hex code?
You remember it being saved in that particular Google Sheet. Oh, wait, maybe you sent it to a Whatsapp group chat. Hmmm, maybe it's jotted down somewhere in your notebook.
How nice if you're able to centralize all information in one platform, right? Imagine your entire team being on the same page.
This is where Notion comes in.
Think of it as a database or Wiki – where you store everything.  Your business operations, life essentials, goals, notes, whatever. All in one place. And whenever you need to look something up, you can do so easily.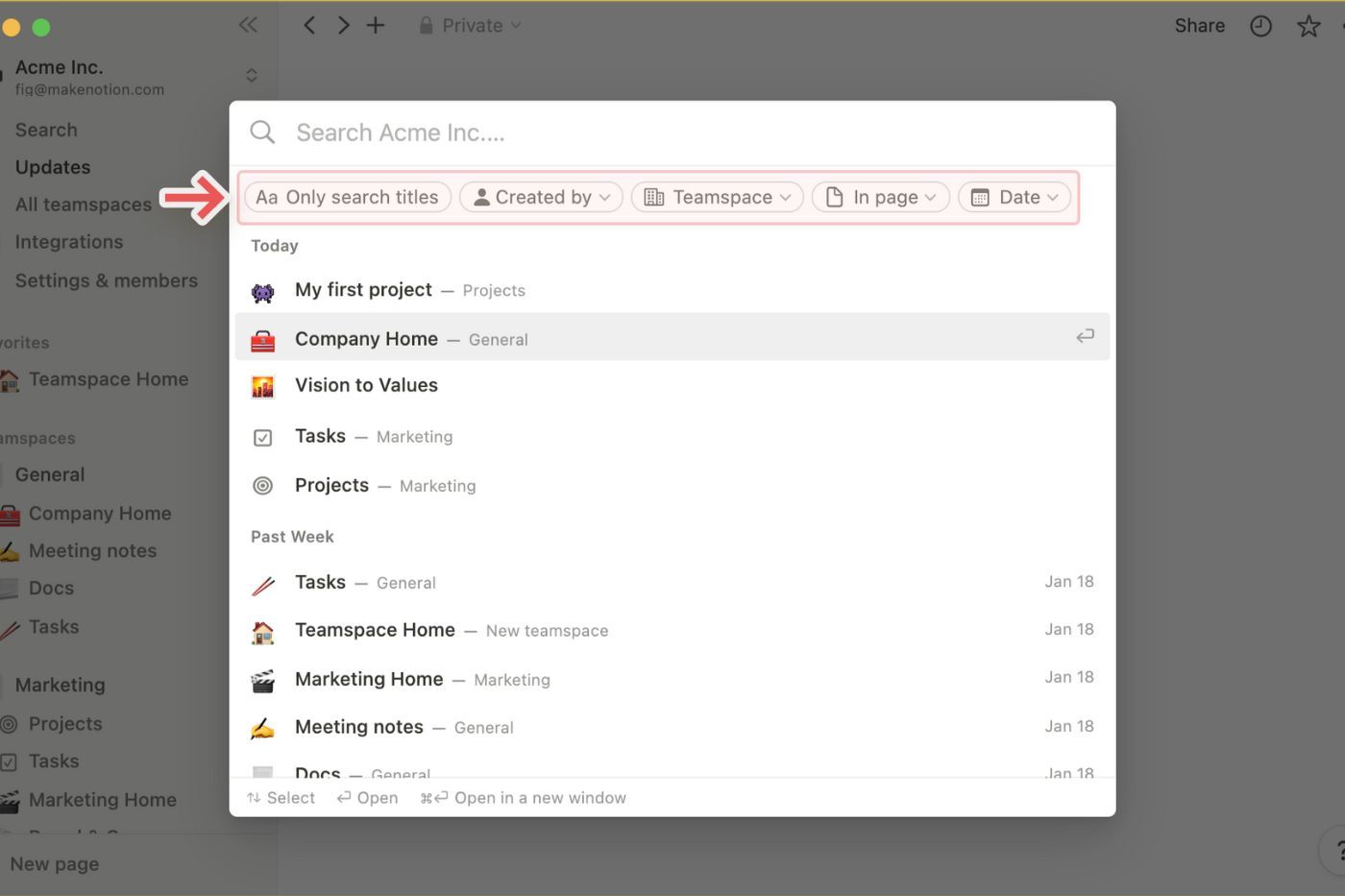 Every important to you at your fingertips – all in one space.
"I had to rush out something on the day of the deadline because I forgot about it."
Raise your hand if you have forgotten about a deadline and nearly had a panic attack trying to rush something out! (We've been there too, trust us!) 🙋🏻‍♀️
If you are juggling different projects, have different timelines to manage, or are managing a team, Notion has great features that would help keep you organised.
And unlike other project management apps out there, you can have customized views on your projects like Calendar view, Kanban boards; and even have it presented based on deadlines, status, assignee etc.
What this also does is enable different team members to optimize the same project page to their own needs, without affecting the formatting of others.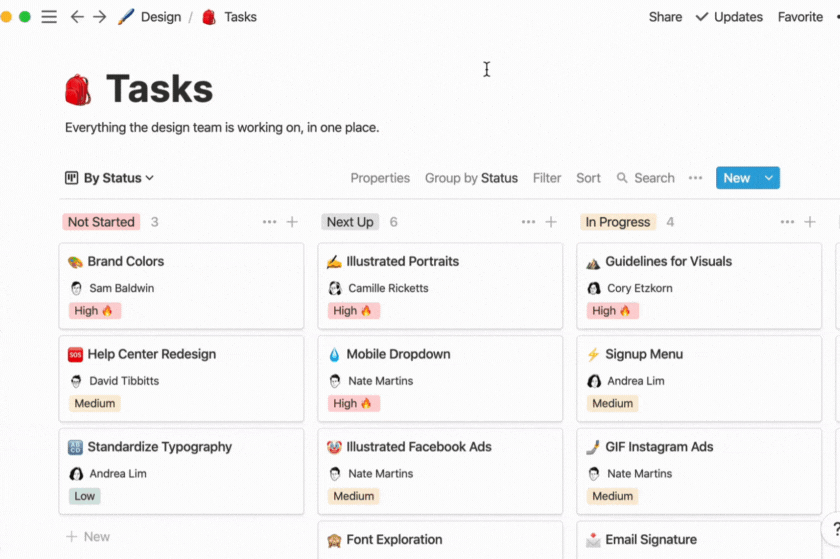 "I am constantly following up with my team because I don't know what's going on."
I mean... You don't want to be Rebecca.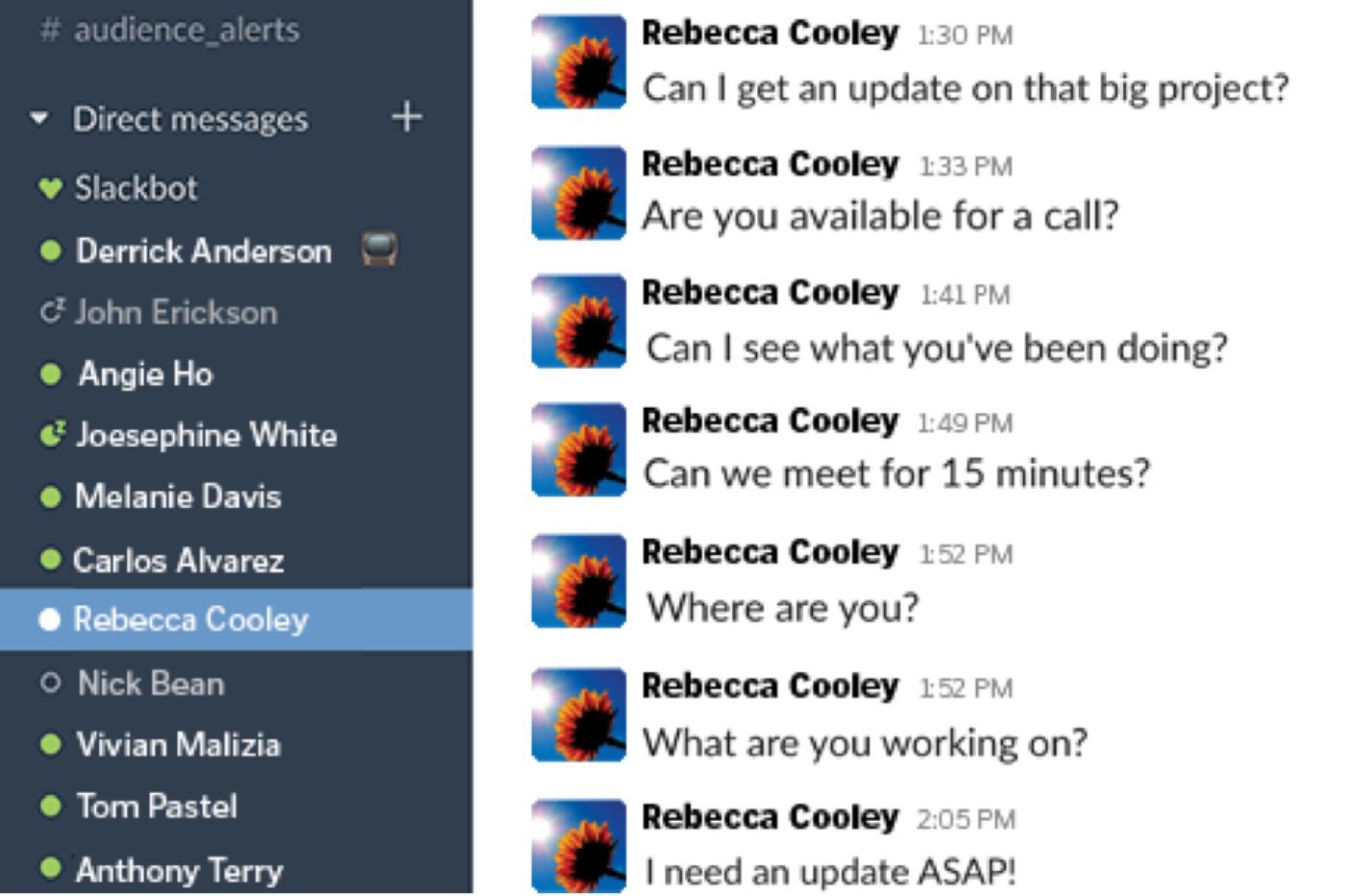 If you find yourself constantly checking in with your team on progress updates, or if your team is in limbo – then it's time to consider a project management system.
The best way is to create SOPs (Standard Operating Procedures) in Notion – that your entire team can refer to and follow.
I tried Notion... But we're still a bit confused.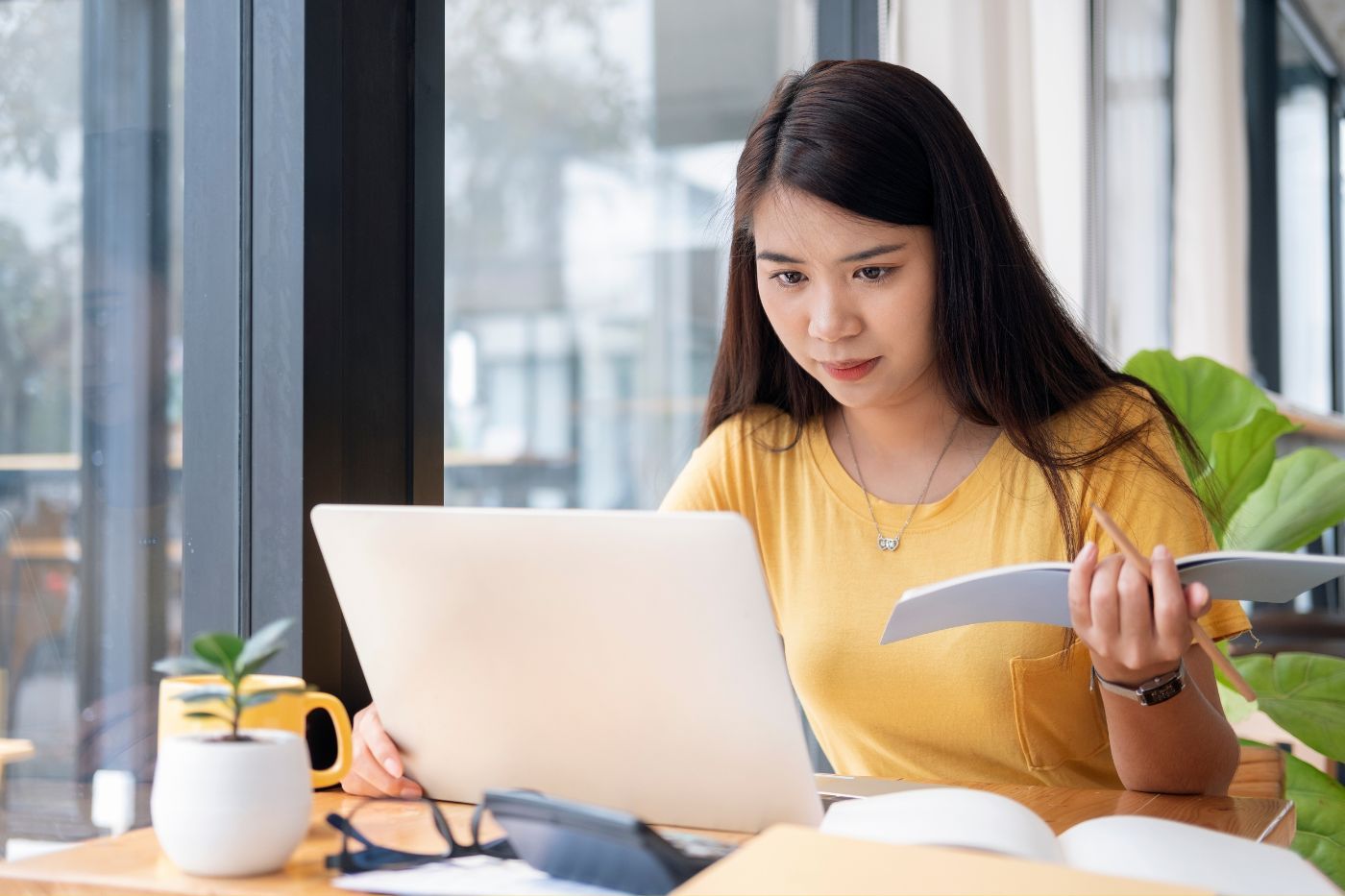 We used the available templates. But it's not entirely tailored to solve our problems.
Then, we tried customizing the templates based on what we need. It took us hours to figure out how things work. It's pretty time-consuming.
Our team tried our best to keep things updated. But we are still doing our updates very manually. And often, we subconsciously go back to using Google Sheets, Slack, and Whatsapp.
It seems like a high-potential app. But we might need many more hours of YouTube tutorials before we can figure this out.
Book a free call with Notion consultant, Thomas Yang!
Click here to book a free call with Thomas.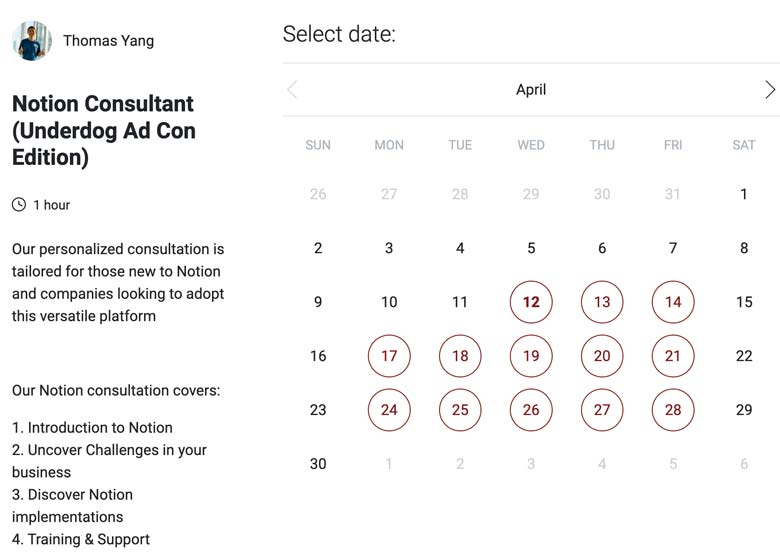 Here's how Thomas will help you during the call.
First, he'll assess the problems and pain points you are facing in your business.
Next, he'll evaluate if Notion would be a good fit for you. A software might not necessarily solve your problems, so we gotta be honest with that.
If your team's systems can be solved by Notion, he'll create workflows & automation that will solve your pain problems.
Your team increases its productivity, and you hit your revenue goals!
He cannot help you if your team is reluctant to try different tools. But he can build automation that automatically sends data from tools like Google Sheets to Notion.
It takes time and effort to adopt anything new.  
"It's so important to create systems that benefit everyone in the team. It's only when they see how it benefits them, would they be willing to give the platform a chance." – Thomas Yang
Software is meant to make your life easier.
If you are someone who is running a business, setting up an efficient workflow system may not be your strength. That's why people like Thomas exist.
He helps people with their work systems – so that they can spend their time and energy on revenue-generating tasks.
No more miscommunications, double work, or time wasted on lengthy WIP (Work In Progress) meetings. Imagine an ideal world where your business can run seamlessly without you putting out fires every day.
Thomas is providing Daily CMO readers a free consultation, where he'll help you implement Notion and build out an efficient workflow. Book a free consultation with him here.
---
Thomas is a sponsor of Underdog Ad Con, and will be exhibiting during the conference. Grab a ticket to meet him in person and claim some specials.