Welcome to Marketing Mondays #4.
Software is meant to give you leverage, increase productivity, lower your cost, and ultimately, make life better. In this edition, we feature a few softwares that will make your life easier!
In today's Marketing Mondays:
Tick-tack: Oh, I meant Tik Tok.
Get your team to ship projects faster: With a free Notion workshop by Thomas Yang.
Nuggets: Our best finds around the internet.
Free tool: Do your own SEO!
Advertising is all about patience.
---
🙌🏼 What's Going On?
The US wants to ban Tik Tok.
Their arguments?
It is dangerous for children and teens.
Foreign governments (China CCP) may use TikTok to endanger sensitive user data.
TikTok might influence American users. (150 million Americans on the app right now.)
Over the past few days, videos of TikTok's CEO, Shou Chew answering questions in the US Congress have been surfacing around. Few things to observe:
The US Lawmakers weren't interested to hear Shou's explanation. It was more like a talk down or complain.
Some senators have no clue what they are saying.
Shou's calm and temperate nature, amidst all that pressure – is admirable. He is 40 years old.
TikTok's transparency remains questionable.
Congress is biased. Facebook mines equally (if not more) data.
More on the article below:
Should you do an LTD?
LTD stands for Life Time Deals.
Sell a product (usually software) for a fixed price, and the user uses it for a lifetime. A popular company that promotes LTDs is AppSumo.
Here are a few advantages and disadvantages as a SaaS business giving away LTDs.
Advantages:
You can grow an early user base.
Get a lot of feedback from early users.
Get good traction, if your product is great.
Get quick upfront money that you can reinvest into the product.
Disadvantages:
A huge % of users who buys LTDs, never actually use them.
If product is not mature, people will report it all over – killing your reputation.
Launching an LTD sale can bring an influx of customers (great!), but if you don't have support staff, it is going to be overwhelming with the need to provide support.
Read the discussion about LTDs on IndieHackers
---
🎤 Events Around You
Get Notion working for your business. When set up correctly, Notion is like your business's 2nd brain – and your entire team will be streamlined. Thomas Yang, a Notion consultant (and also a sponsor to Underdog Ad Con), is running a free Notion workshop. Go 2X your team's productivity now.
To the women entrepreneurs! Exabytes's AWEWE Conference – is tomorrow! There's still time to sign up to reap all the benefits.
eCommerce Marketplace Summit. An event by Rakan Asia, with speakers from companies like Mamee, YouBeli, Alibaba & more. Delegate passes start at RM800, although I wonder if we'll be able to get a Daily CMO special price.
---
🌟 Nuggets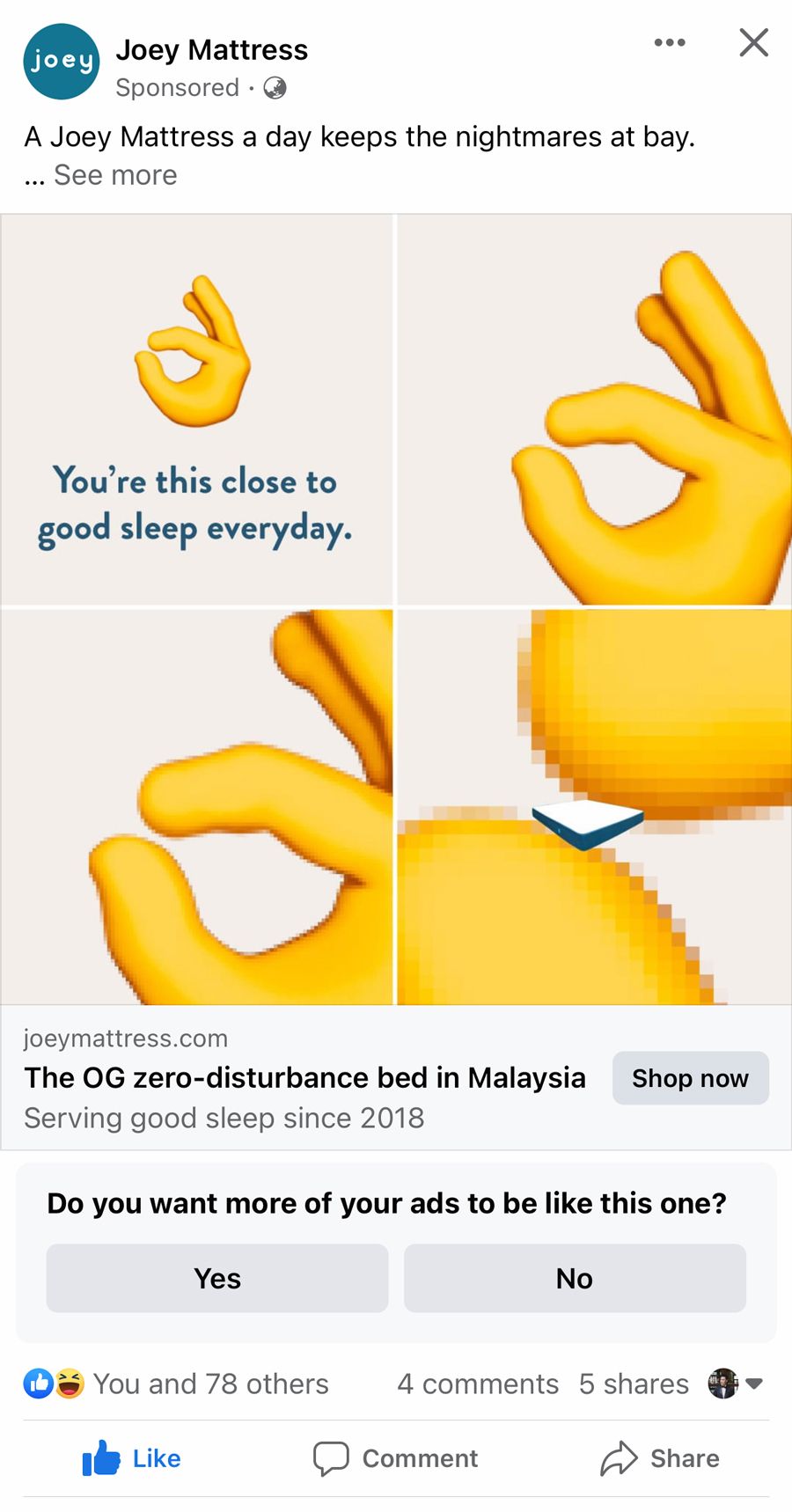 ---
Use this tool to crawl your website – and it'll tell you which parts of your website need SEO optimization.
There's a 500 page limit for the free plan. But if your website isn't big – you can just use it for free.
---
🔧 Copy tip: The best marketing is authentic.
Yes, yes, I know.
You want the best headline, the copywriting hacks, the Facebook ad copy trick.
Aggressive CTAs, headline formulas, and fake scarcity may work on some customers – but is counterproductive. People are getting smarter, and they don't like being sold to.
When it's you speaking authentically, it's effective even without the hacks. Here's how to write good copy in 3 steps:
Find the interesting perspective.  (Hook)
Fill in the meat. (Content)
Prompt an action. (CTA)
---
💬 Thought for the week
Patience: The key to advertising success.
Sometimes your ads work. Sometimes they flop.
Even the best advertising can fail if you're not willing to experiment with new strategies and tweak your approach.
That's why patience is key when advertising:
Be patient. Your ads may take time to make an impact.
Have a long-term view.
Be prepared to try a lot of different strategies. No one advertising strategy will work forever.
---