Welcome to Marketing Mondays.
Every week we get a feedback or two from you – our subscribers, that helps us figure out how to send better, more informed emails that will leave you smarter.
This week, we're starting Marketing Mondays - a round-up of important marketing-business news you should know. MM will be sent on Mondays.
---
What's going on?
Migrated to Google Analytics 4 yet?
Let us guess... No.
Totally understandable. If Google Analytics is confusing, GA4 takes it to a whole next level. That's why Google Analytics is now offering to auto-migrate your analytics to GA4.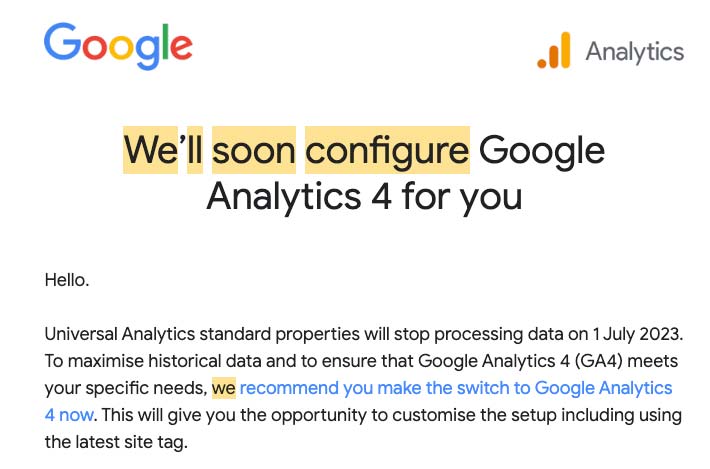 And the answer is, you should not do the auto-migration. Here's why.
Facebook still sucks at detecting spam.
AI is here, and yet Facebook is still kinda bad at detecting spam and identifying legit advertisers.
The team at 99 Speedmart is spending money to run ads – to caution people of fake impersonations acting as them. What an irony.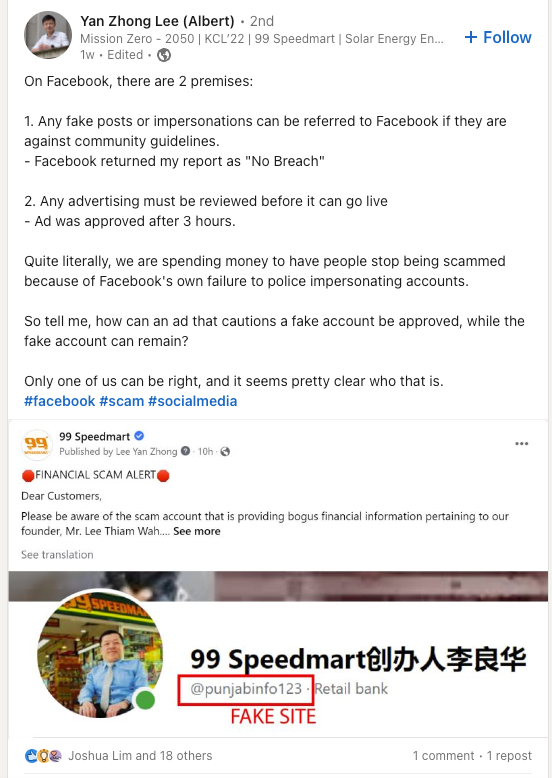 Facebook ads expert, Jon Loomer shares the same frustrations.
Our advice? If your entire business is built on Facebook, diversify fast.
Thread carefully.
International Women's Day is coming up this Wednesday, 8th March. We're pretty sure brands are going to start making posts to celebrate women's equality.
As you create those posts, just be mindful about stepping the line between empowering and derogatory (aka disrespectful).
Titles like:
Girl Boss
SheEO
Working Mother
EntreprenHER
Queen Bee
Women-owned (Imagined seeing 'Male-Owned' on a product label)
🎤 Events around town
🌟 Nuggets
YouTube's 2023 priority: Create more ways for creators to make money.
Sam Parr explains how to use Reddit for content research in this amazingly value-packed video.
Not on Notion yet? You can get a $500 credit when you register as a startup.
📚 Free resource: Twitter Trends in 2022
Studying what people tweeted about last year, can teach you a thing or two about growing (and dying) trends. Here are the 3 biggest Twitter trends in 2022.
The Great Restoration. (Tracking ESG, sustainable growth, decarbonization, fighting waste, emissions.)
Fan-Built Worlds. (Avatars, NFT, Weverse, passive income, crypto gaming.)
Finance Goes Social (Stablecoin, NFT marketplaces, DApps, token economy.)
You can download the full report on Twitter here.
🔧 Quick tip
Did you know you can create a new hyperlink by simply highlighting some text and pasting? (Works on most platforms)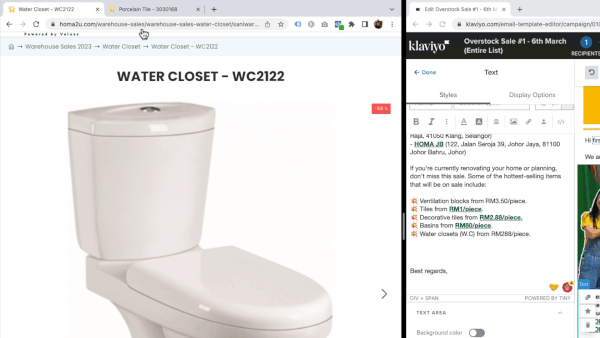 💬 Thought for the week