Affiliate marketing. A chance for passive income or another internet-marketing fad?
Imagine this: You wake up every day, turn on your computer – and see something like this.
Feels like the dream, right? Set up some online websites, sit back relax and wait for the money to come in.
What is Affiliate Marketing
Affiliate marketing is defined as:
An advertising model where a company compensates a third party for generating traffic, leads, or sales for the company.
What a mouthful. Put simply, as an affiliate – you get paid a commission when you help a company sell their product.
For companies, starting an affiliate program can be a smart marketing move. Instead of spending more on advertising, they get their best customers to refer their friends – and give them a reward when they do.
It's quite possible that some companies you buy from run an affiliate program too.
Popular affiliate programs you can join (in Malaysia):  
SecretLab Gaming Chairs - Affiliates get 12% commission. No surprise why everyone seems to be saying good things about Secret Lab!
How does affiliate marketing work (for the affiliate)
You will be required to sign up for an affiliate program offered by a brand. Brands will usually prefer affiliates who are their customers. You may have to explain to a brand how you intend to drive traffic and sales.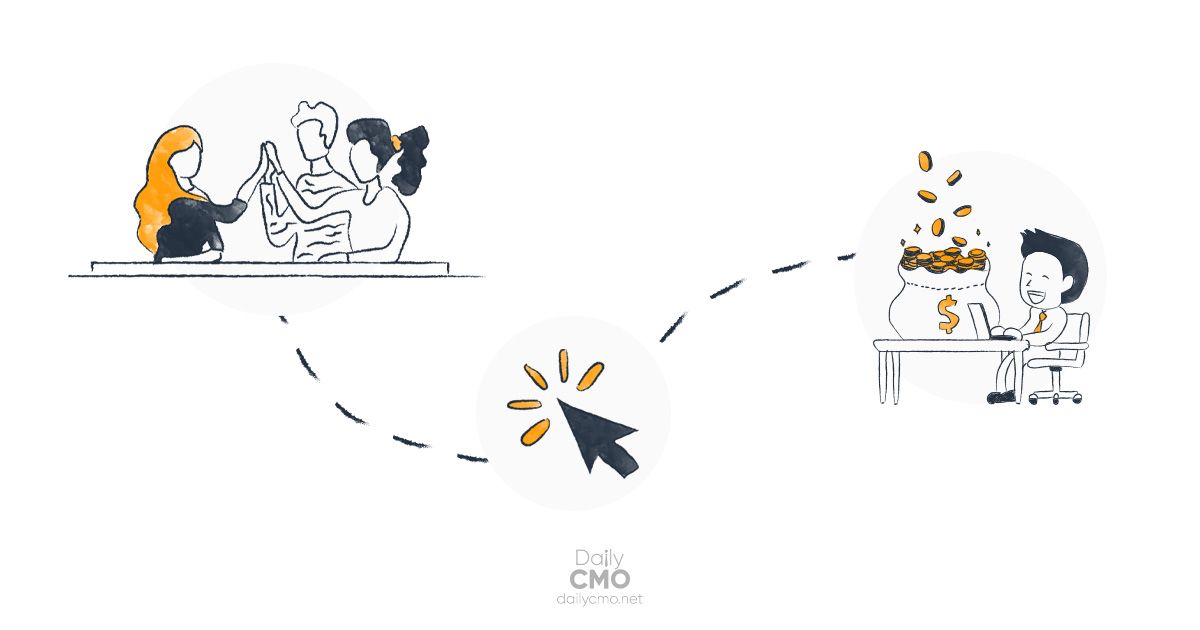 You'll then be given access to an affiliate dashboard, to create affiliate links and track your sales.
Affiliates would then place these links into their content, email, or ads.
They get paid a commission when someone buys through their affiliate link.
Is affiliate marketing worth doing?
Yes and no.
Like everything else, there are pros and cons as an affiliate marketer. People who go into affiliate marketing, motivated purely by the money usually end up giving up. You'll find that successful affiliates are usually customers of the brands they promote.
But let's talk about some pros and cons of affiliate marketing.
Pros
No need to build a product.
Easy to start. Low starting cost.
There are affiliate programs for almost any niche.
Makes you a better marketer in the process.
An exitable business.
Cons
No control over the products/service you promote.
Takes time to generate income.
Affiliate marketing is sometimes associated with 'spam marketing'.
Can I make passive income with affiliate marketing?
If someone told you that you can make passive income through affiliate marketing, he's probably a 'guru' trying to sell you a course.
Here's the truth:
You can at most build a 'semi-passive' income. Doing affiliate marketing involves hard work. Even if you outsource the tasks, you still have to spend time managing your staff.
While affiliate marketing can't provide you with a 100% passive income – it's possible to build it into a profitable business that you can consistently cash out each month.
Fact: Treat affiliate marketing as a business. A business requires effort, time, and creativity. Doing affiliate marketing is NOT sitting at the beach with a computer.
How to start affiliate marketing.
Let's get to the fun part.
Just like there are many ways to lose body weight (running, swimming, gyming), there are many ways to become a successful affiliate marketer.
The method that I'm about to show you, is the most sustainable and scalable method. Let's get started.
Step 1 – Identify something you're passionate about.
Don't go online look for affiliate programs that pay well.
You need to have an interest in the niche you choose.
A high-paying affiliate program usually has more competition.
Find a niche that you have some domain knowledge and passion for. Don't go for a big niche like 'golfing'. Instead, go deeper – for example, 'kids golfing'.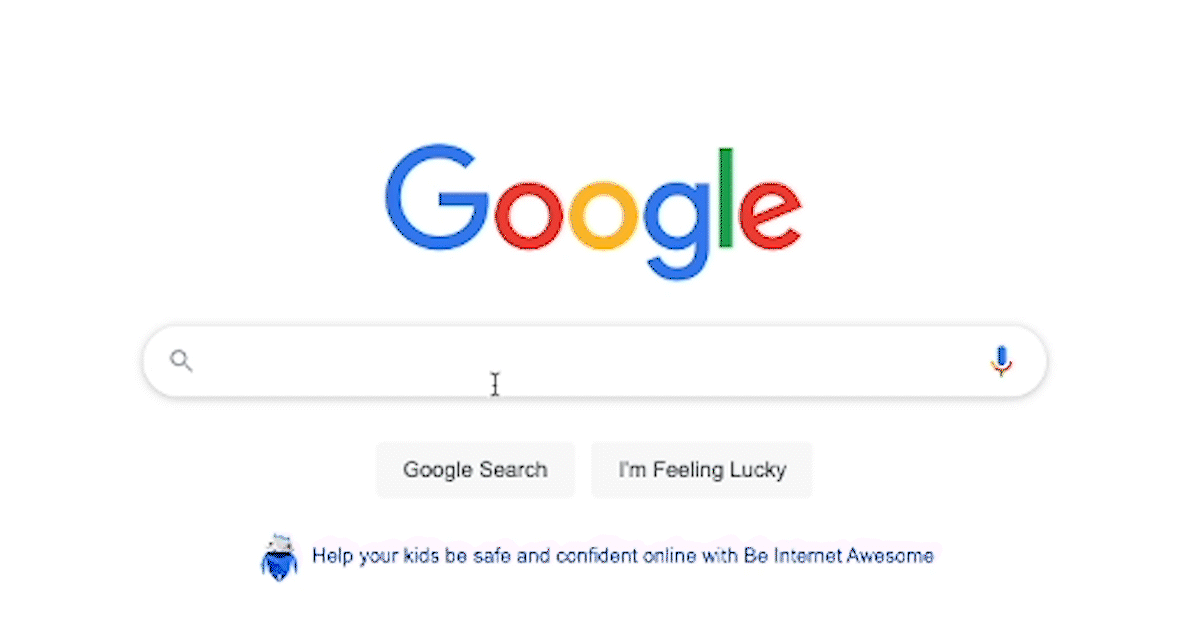 Your job as a marketer is not to reach everyone. It is to reach people who matter. So think about who you'd like to reach.
Here are some ways to identify your niche.
Weekend activity – What do you do on weekends? Mountain-biking? Crossfit? You can that into an affiliate business and reach people who share the same interest as you.
Ask your friends – Ask your friends about what they think you're good at. Observe what they say. Do they say you are good at tennis?
What do you read? – What do you find yourself reading? When you visit the bookstore, which section do you first walk into?
Once you identified your niche, let's set up your affiliate website.
Step 2 – Buy a domain name.
The first step to building a website is to buy a domain name.
Some tips:
A .com should be your first choice, followed by .net and .org.
Buy a domain name you can exit with. I'm happy with www.reubenchng.com but unless I become some sort of a superstar, it'll be hard to sell my website.
Avoid registering for domain names with hyphens in them, e.g. reuben-chng.com
You can shop for domains in places like Godaddy.com or Namecheap.com.
Pro Tip: Search Google for coupons when buying domains to save a few bucks.
Step 3 – Get a reliable hosting service.
You don't need flashy cloud hosting like Amazon AWS. Leave that for when you're scaling your website.
But your hosting needs to be reliable. You'll lose visitors if your website loads slow.
The best way to do affiliate marketing is to build a content website. So I would recommend going for WPX Hosting with their managed WordPress hosting plans. With a managed hosting plan, everything else from installation, security, CDN, and site optimization is done for you. Instead of fixing technical problems, you can focus on marketing your website.
You can read why I think WPX Hosting is the best WordPress hosting here.
Step 4 – Set up WordPress
You'd want a content-based website to run an affiliate marketing business. WordPress is the most flexible & low-cost CMS (content-management system) you can start off with.
Some WordPress benefits:
WordPress started as a blogging platform and is content-focused. This makes it great for affiliate websites.
There are thousands of themes you can buy for WordPress.
Thousands of free & paid plugins to extend the features on your site.
Huge community. You can find the solution to most of the problems you face in WordPress.
If you have gone for managed WordPress hosting, your host will install WordPress for you.
Once you have your WordPress website up, I recommend installing a few plugins:
A. SEOPress
SEOPress helps you optimize your website for SEO (search engine optimization). A big strategy to drive traffic is SEO, so don't miss this.
The plugin tells you what to fix – from optimizing your site meta titles, sitemap, robots.txt file, and more. It also helps identify potential keywords in your content.
B. Pretty Links
Sometimes people avoid clicking on links if they know it's an affiliate link. Weird, but true. Maybe they're afraid it'll be spam.
Pretty Links helps you beautify affiliate links with a customized permalink.
C. Easy Azon
Easy Azon is a must-have if you're planning to promote products on Amazon.
The plugin allows you to create Amazon affiliate links right from WordPress, without having to go to Amazon's affiliate dashboard. The links will also be auto-localized, so it'll redirect your visitors to the appropriate Amazon store in their country depending on their location.
Step 5 – Choosing an affiliate program.
I recommend signing up under a brand or company which you already buy from.
For example, if you subscribe to Canva (the online design tool), you'll be able to promote the tool better compared to someone who hasn't even used the tool before.
You can find affiliate programs offered directly by brands themselves:
And affiliate networks that connect brands to publishers (you):
Most of these affiliate programs require that you already have traffic on your website or a database with a targeted audience for the niche you're promoting.
Just starting? Go the big stores, e.g. Amazon
Amazon is one of the largest e-commerce platforms in the world. This means you'll get higher conversion rates from your links because people know Amazon.
With Amazon Associates (Amazon's affiliate program), you get up to 10% commission depending on the category of the sale you referred. (see table below)
For example, if you referred a sale of a Burberry perfume at USD127, you'll get a 10% commission of USD12.70. Not too bad for just one referral!
Also, I recommend publishing content to an international audience (USA, Australia, Canada, UK, etc.). If you're living in Malaysia, this means you also leverage geo-arbitrage with the currency.
Step 6 – Find out what people search online for.
The next step is to create content. Do a keyword research to find out what your audience are searching for.
A free tool you can use for keyword research is Ubersuggest. The paid version allows you to do more searches and even track your keywords.
I'm going to assume building content for a CrossFit niche. So I'll head to Ubersuggest and input a keyword to start discovering.
You'll see a list of keyword ideas, along with its search metrics – the search volume, CPC cost (which shows the keyword's value), and the SEO difficulty.
From my example above, 'crossfit lifting shoes' seems to be a keyword I can optimize a content for.
I'll also head to Google, perform a search, and take note of some keywords under 'Searches related', at the bottom of the search results page. As you create your content later, you can put in these related keywords to add context to your content. This helps the Google algorithm understand what your content is about.
Step 7 – Create unique content.  
It's easy to tell someone to "just create good content". But it's much harder in real life.
There are already thousands of articles and videos – that are really good. What's the point of creating more content? What makes you the best?
Here are two tips:
Start by documenting a personal experience.
Instead of trying to top every content, one way to make your content unique is by adding your personal experience.
Most content online is super-generic. And nobody wants the boring, repetitive stuff.
For example, if I were to create a piece of content targeting the keyword 'Crossfit lifting shoes', my content title could sound something like this: "I Tried 5 Crossfit Lifting Shoes. Here Are The Best Ones"
Reverse-engineer titles.
Sometimes it's easier to start with the content title.
After all, the title of your content will be the factor that will draw people to your content.
Here's a cool way to reverse engineer titles:
Go to big media sites like Entrepreneur.com and find titles you like. These sites invest millions in the best copywriters. We're going to reverse engineer from their content title.s
For my example, I've visited Bodybuilding.com to look for some content titles.
I found a content title that did pretty well. Then I reverse engineered the title, '5 CrossFit WODs Every Bodybuilder Should Try' and matched it up with my keyword, giving me:
"5 Crossfit Lifting Shoes Every Bodybuilder Should Have"
Not exactly the best title. But it does get me started.
Step 8 – Market your content to your audience.
Having good content alone isn't enough – if nobody engages with it.
For this step, we're going to go where our audience is. Social media is a great place to do this.
But don't make the mistake almost every new marketer makes – going to social media and promoting themselves. How do we feel about someone who only talks about themselves?
Rather, use social media for what it is. To build dialogues.
Build dialogues with people with the same interest.
Go on Facebook and join groups that actively discuss topics around your niche.
Once you get accepted, don't start posting links to your website. Remember that social media is about dialogues. So build a dialogue with your audience.
My favorite technique is to ask an open-ended question. Here's an example:
If the group is active, people will start commenting with their thoughts.
Genuinely go into dialogues with them. It may seem like you're not doing much marketing at all – but soon people will start noticing you and check out your work.
Conclusion
Building a content website and starting an affiliate marketing business isn't complicated. But it requires work and effort.
As your affiliate website grows, you may also consider exiting. You can list your website on buy & sell platforms like Flippa.
Hopefully this post has inspired you to start affiliate marketing. What are your biggest challenges when it comes to affiliate marketing? Feel free to leave your comments below.