Be honest. When did you last have 60 minutes of solid, uninterrupted work?
Let's face it. We are all victims of Distraction.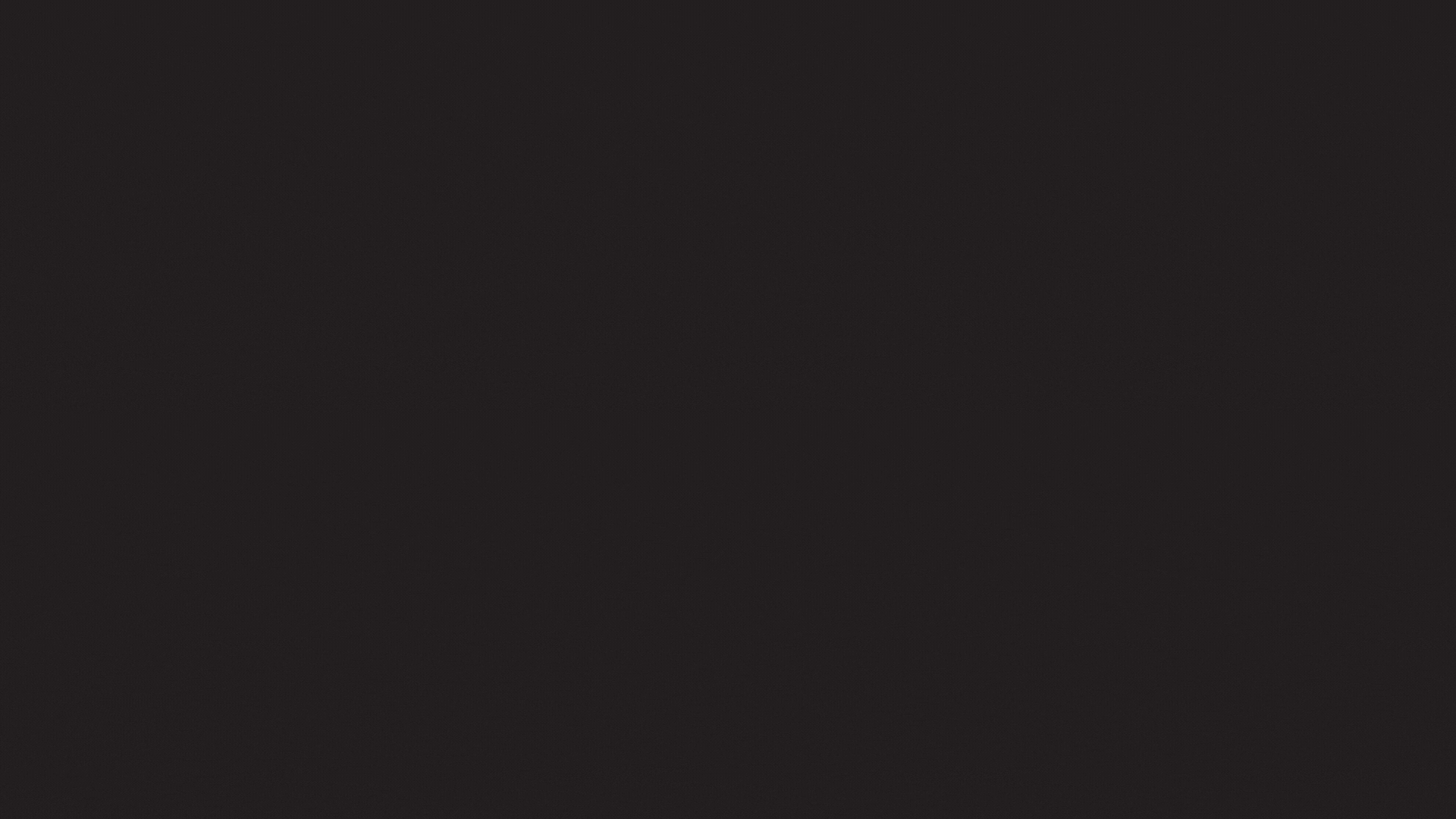 How often do these thoughts enter your mind when working on a task?
Maybe it's not even a YOU problem.
Maybe your phone blows up from the moment you wake up, maybe your clients have no boundaries, maybe you are too creative for your own good, or you are juggling too many things (and you can't bear to drop the ball).
And we bet you've tried to fix this.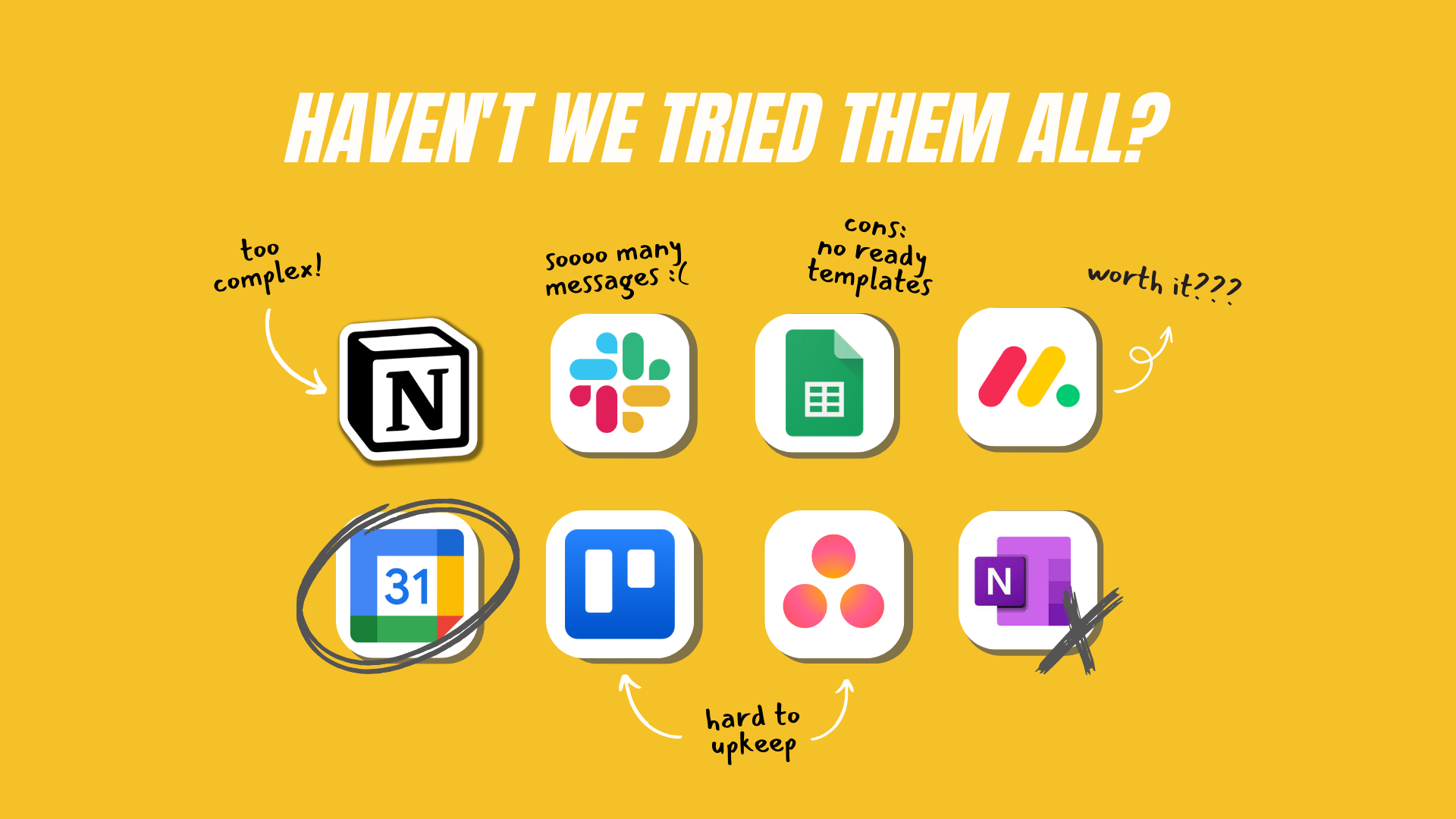 How many hours (and cold, hard cash) have you spent on project management tools, organisation templates and systems?
And how often does it end up as a abandoned project, because it's too time-consuming to upkeep?
So how do we fight Distraction?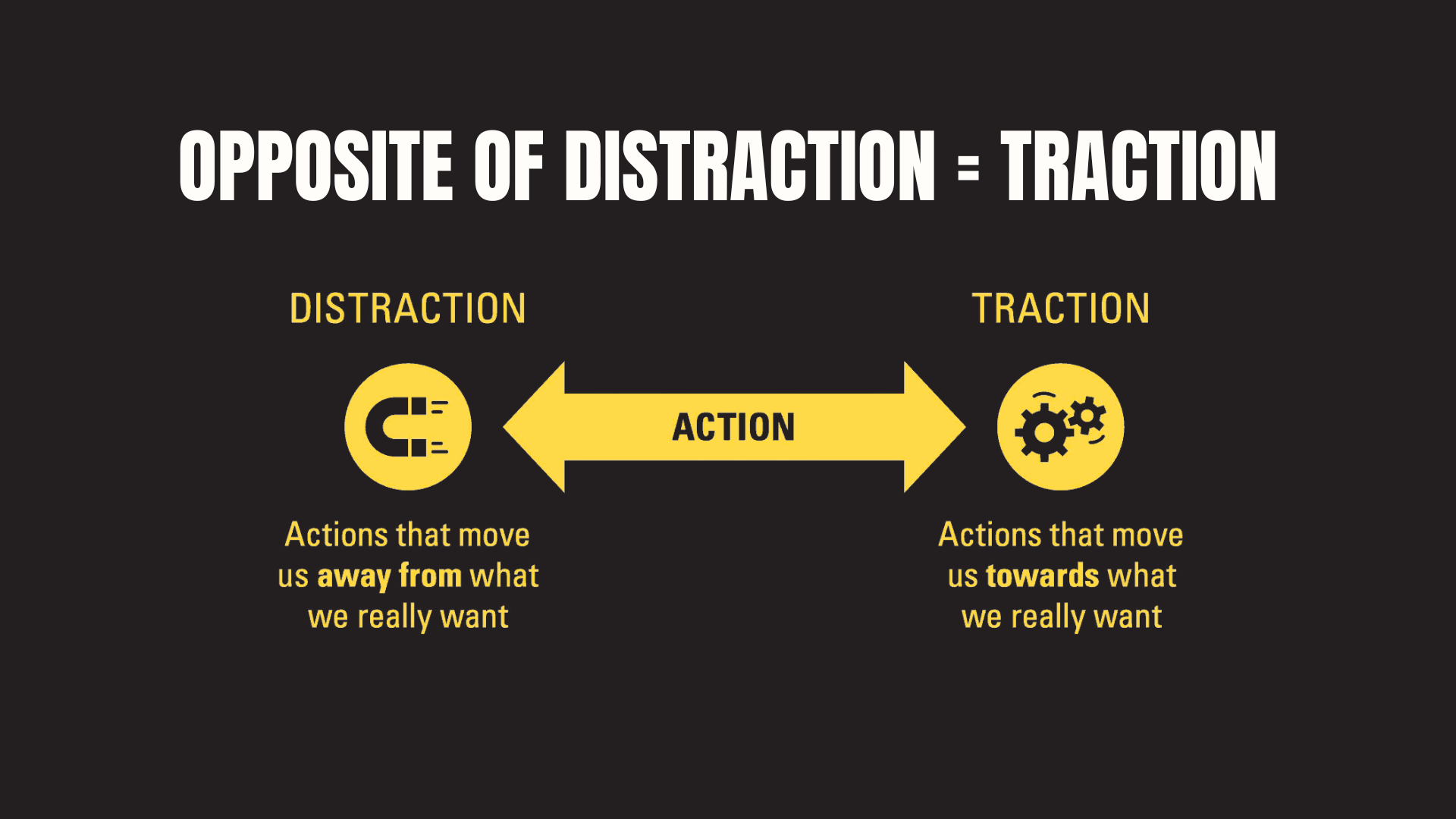 Nir Eyal, bestselling author of habit-building books, Indistractable & Hooked, Nir Eyal often emphasises that to combat distraction, we will need to find traction.
Traction = Actions that move us towards what we really want. Something that aligns with the version of ourselves we want to become.  
And when we are spending too much time figuring out how to better manage our projects or time with complex systems, we are delving into actions that steer us away from what we need to be doing.
We waste our time planning, discussing and talking about it, instead of actually doing the work.
So here's a no-bullsh*t solution.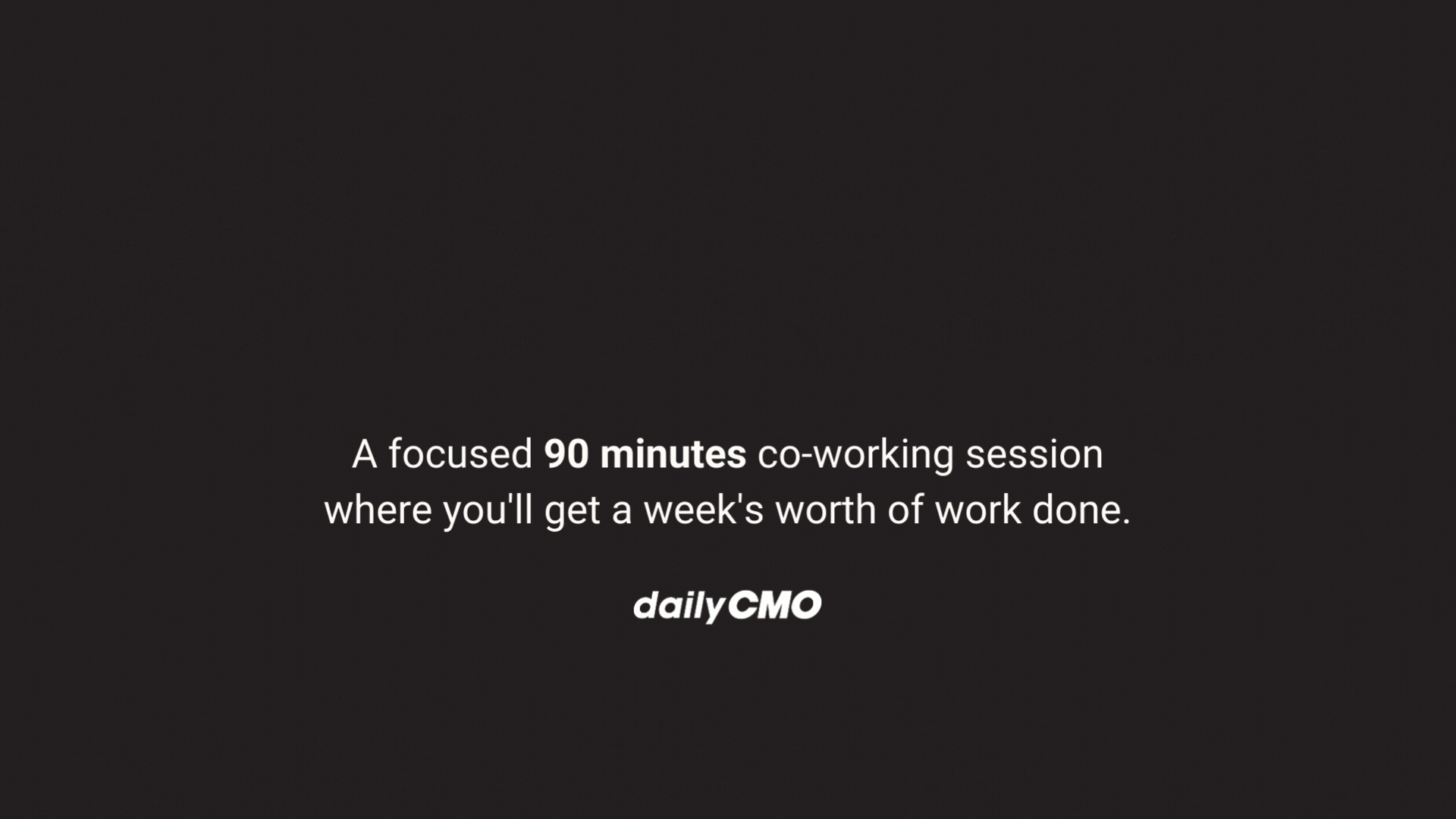 A completely no-frills bi-weekly co-working session to keep you accountable. A carved out 100% non-distracted focused time to work on your most important tasks.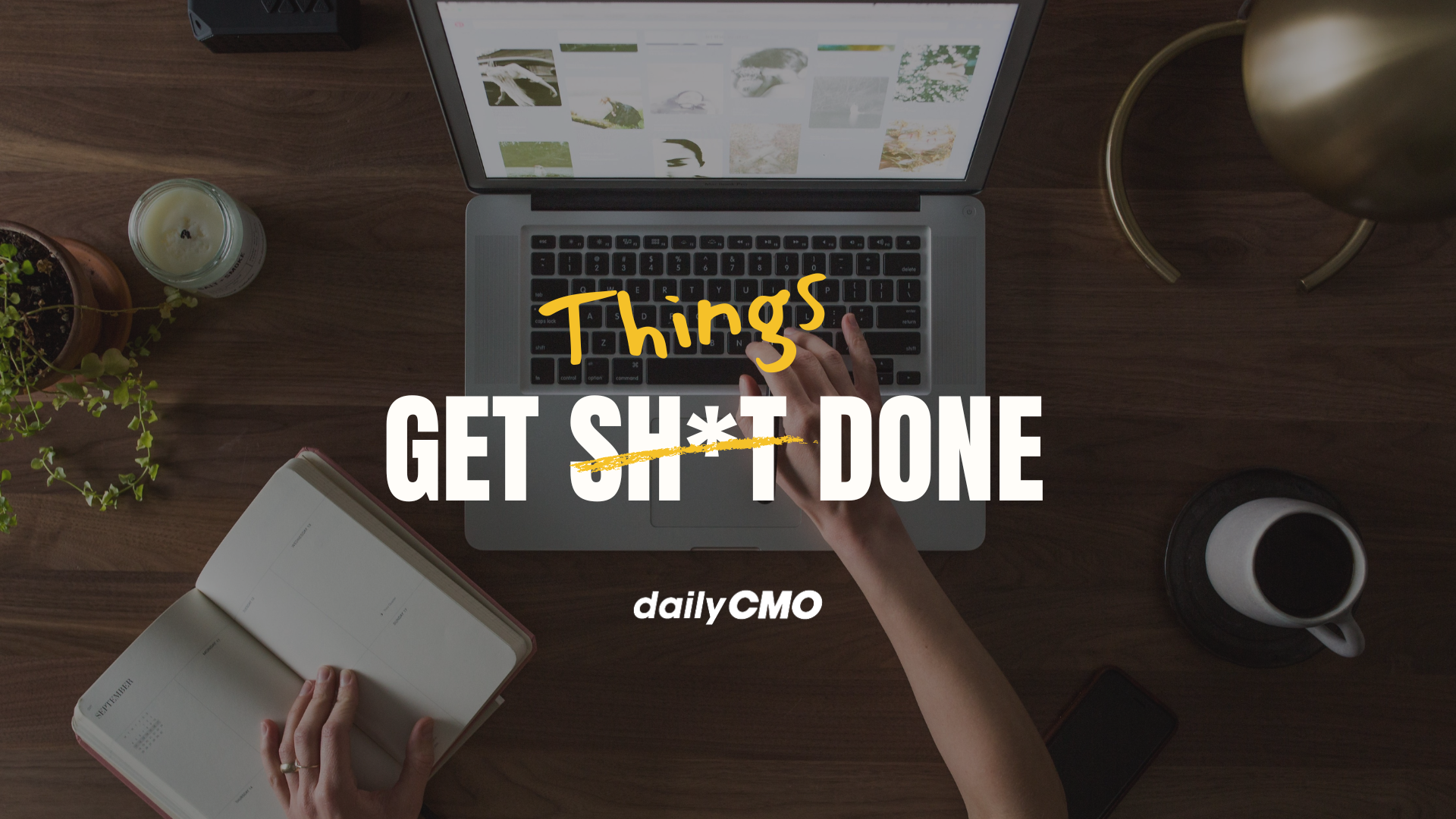 During the bi-weekly session, you will be working alongside fellow go-getters to get the most work done, in just the first hour of the week.
What do we do in The Huddle?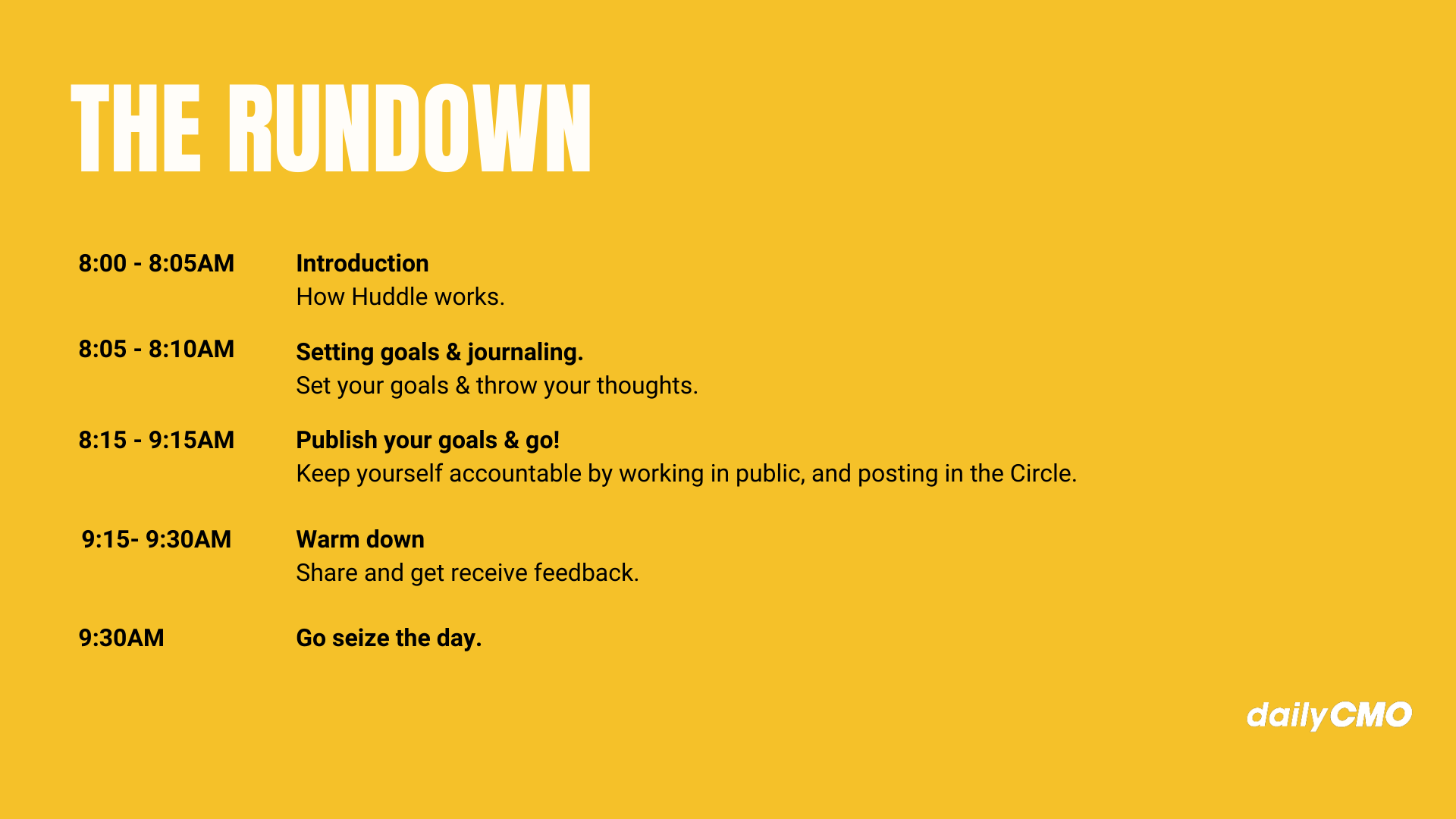 The formula is simple:
An Early Start - we start the sessions on Mondays, first thing in the morning to reduce external distractions and give you the satisfaction of getting the most done, right at the start of the week.
Goals Setting - for you to gain clarity on what you should spend your time and effort on.
Focused, productive work - 60 minutes of non-distracted work time to iron out your most important tasks.
Accountability - share your goal in our online community space, Circle to keep each other accountable.
Community - gain insights, and be inspired by a group of like-minded people.
Very straightforward stuff.
What do we NOT do in The Huddle?
Rah-rah, pep talk - these sessions are for you to gain traction on what matters to YOU. Not to waste time on a feel-good motivational talk.
Hard-selling - these sessions are not for you to sell your own products or services to others. We are here to focus on crushing our own goals.
How you start the month will set you up for success. Enter the week ahead of your tasks, and you will reduce your risk of failure.
Join other ambitious entrepreneurs and marketers in The Huddle now.