If you are starting a business, and want to ask some marketing questions – where would you go? Maybe you'll start with friends or join events around you. Another popular option is to join Facebook groups.
Not another Facebook group...
Facebook Groups are great. One of our friends, Daniel Cerventus - runs the biggest entrepreneur Facebook group in Southeast Asia. It has some great discussion going only daily. You can watch an interview with him here.
But there are some things we dislike about Facebook Groups.
Facebook owns you (and me).
Lots of toxicity in groups.
Filled with distractions.
Facebook's concern is revenue.
Ever tried contacting Facebook support?.. yep.
Introducing the Daily CMO Community
Learn, share, and network with other marketers and entrepreneurs. There will be no judgment cast on you. It's a safe place to ask for help. Nobody knows everything. Together, with know a lot.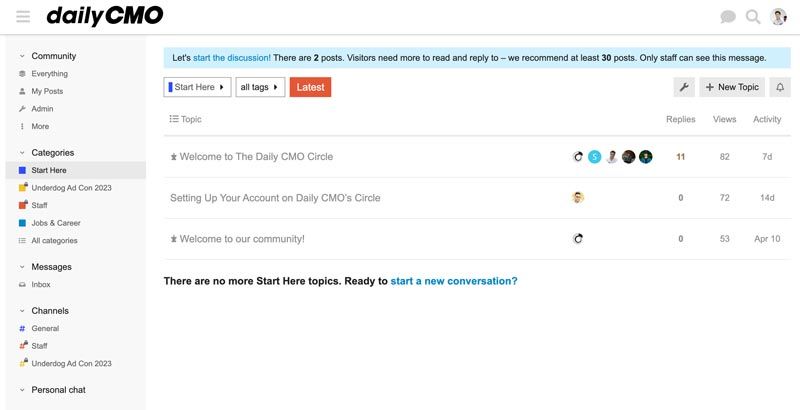 We intendedly built the Daily CMO community with Discourse – an open-source forum software. The platform runs on a desktop or mobile browser. You can join the community for free here.
Why Discourse?
Less distraction. No ads.
Browse by categories & topics. No doomscrolling.
A respectful culture.